Terror Suspect in New York Caught, Feds Say Christie Knew About Bridge Closures, Immigrants Mistakenly Granted Citizenship: P.M. Links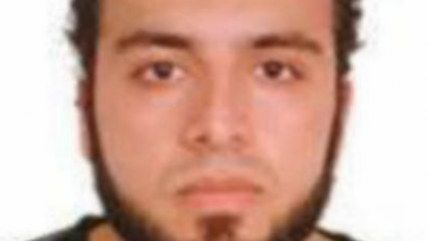 Splash News/Newscom

Ahmad Khan Rahami, 28,, suspected of causing the weekend bombings in New York and New Jersey, was taken into police custody after a shootout. He was injured, as were two police officers. Rahami is a naturalized U.S. citizen from Afghanistan.

The man who stabbed several people at a Minnesota mall before getting shot and killed by an off-duty police officer has been identified as Dahir A. Adan, 22. ISIS is claiming responsibility for the attack, but it's not clear whether they were directly involved in planning yet.
N.J. Gov. Chris Christie was told about the George Washington Bridge lane closures—ordered as punishment against a mayor who declined to endorse Christie—back in 2013, a federal prosecutor claims.
The governor of North Carolina is dropping the state's lawsuit against the Department of Justice over the now-infamous "bathroom bill" controlling which school and government restrooms transgender people were permitted to use.
The administration of the governor or Michigan has quietly immunized the state from any lawsuits by the City of Flint over its water crisis.
An internal government audit shows that more than 800 immigrants were mistakenly granted citizenship because the Department of Homeland Security didn't have fingerprints on file to prevent fraud.
Follow us on Facebook and Twitter, and don't forget to sign up for Reason's daily updates for more content.