Johnson Doesn't Make the Debates, Trump Says Hillary is the Real Birther, Noam Chomsky Challenged: P.M. Links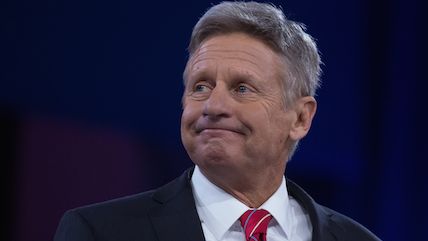 (Jeff Malet Photography/Newscom)
Jeff Malet Photography/Newscom

Gary Johnson has been denied his rightful place in the presidential debates, according to the commission's arbitrary and censorious criteria.

Bernie Sanders has words for people thinking about voting third party.
What an awful mother.
Noam Chomsky is apparently wrong again, but this time he's wrong about the Chomskyest of things.
Donald Trump says he's not a birther—Hillary Clinton is the birther.
Remember Austin, the 17-year-old facing sexual assault and child pornography charges for having a consensual sexual relationship with his 15-year-old girlfriend? Austin's mother is trying to raise money to help pay his legal fees. Go here to donate.