Watch Nick Gillespie on Kennedy (8 P.M.) & Red Eye (3 A.M.)
Talking Gary Johnson's poll numbers, Colin Powell's emails, Winston Churchill's doctor note vs. Donald Trump's and Hillary Clinton's.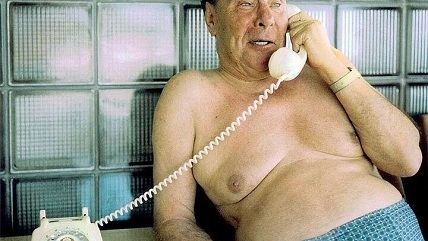 Set Tivos to stun: I'll be on Fox Business' Kennedy show tonight at 8 P.M. ET and on Fox News' Red Eye with Tom Shillue at 3 A.M. ET.
On Kennedy, I'll be appearing with Kat Timpf to talk about Gary Johnson's fading chances to get into the presidential debates, his endorsements from newspapers, and which major party will end up adopting Libertarian Party platform policies after it gets blown out in November.
On Red Eye, I'll be appearing with Timpf once again, plus Jimmy Failla and Mike Baker. TV's Andy Levy will be in the mix, too, as we discuss the ethics and impact of email leaks from Colin Powell and other government figures, how the note that Winston Churchill's doctor gave him to get around liquor prohibition rates compared to health revelations but Hillary Clinton and Donald Trump, and more.
So doctor's notes to political leaders used to be a bit different pic.twitter.com/6nZ4jdWvsm

— amol rajan (@amolrajan) September 14, 2016
The first presidential candidate who will have a similar note about medical marijuana HAS ALREADY BEEN BORN. And has probably already fallen asleep on the couch while getting dressed to go out and vote for herself.