Watch Gary Johnson Give a New York Press Conference on Facebook Live
First group grilling of the Libertarian presidential candidate since he blanked on 'Aleppo'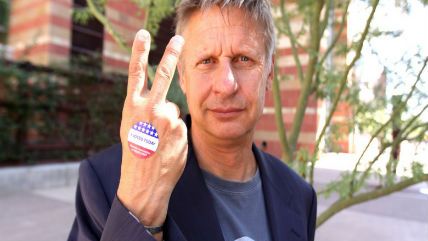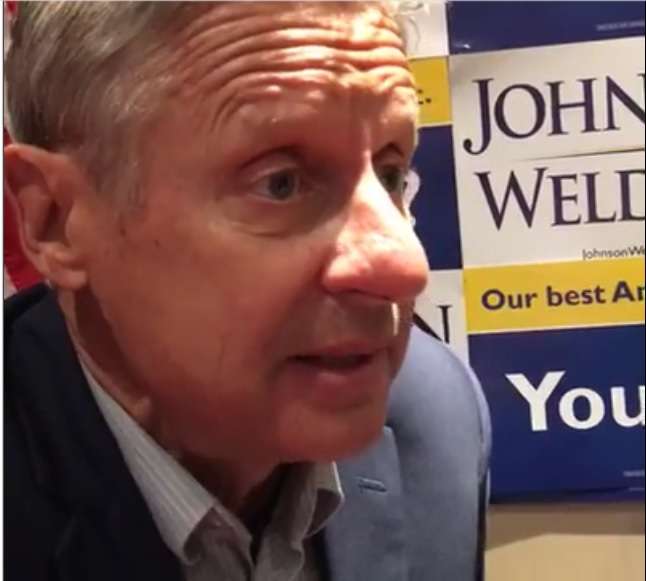 EDITOR'S NOTE (3:53 P.M.): WE ARE LIVE NOW! WATCH BELOW OR AT REASON'S FACEBOOK PAGE!
Though it has since been eclipsed by Hillary Clinton's memorable phrase of "basket of deplorables" to describe half of Donald Trump's fanbase (a proportion she backed away from today), Gary Johnson's blanking on the city name of "Aleppo" on Thursday morning was, for nearly 24 hours, the only time that the Libertarian Party presidential nominee has dominated a news cycle during the interminable 2016 presidential election. Johnson has been moving from one high-profile media explanation to another ever since, and this afternoon he kicks off a rally at midtown Manhattan's Marriott Marquis hotel with his first post-Aleppo press conference.
Reason's Matt Welch and Jim Epstein are on the scene, and will be providing footage and commentary on Facebook Live.
You can also click below to watch. Note: Due to tech issue, audio starts at about 55 seconds in.