A.M. Links: Obama vs. Trump, Ryan Lochte Suspended for 10 Months, More Arrests in Notre Dame Terror Plot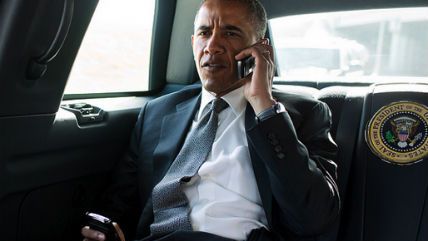 White House / Flickr.com

Barack Obama: Donald Trump's "wacky ideas" disqualify him from the presidency.

Ryan Lochte has been suspended from swimming for 10 months by the U.S. Olympic Committee.
Hillary Clinton's emails with Colin Powell have been released.
Additional arrests have been made in France in connection with a car that was packed with gas cylinders and parked near Notre Dame cathedral in Paris.
"Britain should start talks to leave the European Union as soon as possible, European Council President Donald Tusk said on Thursday, adding weight to calls for Prime Minister Theresa May to start the formal divorce procedure."
Radley Balko: Why "bite-mark matching is junk science."
Follow us on Facebook and Twitter, and don't forget to sign up for Reason's daily updates for more content.