CNN Explains How Clinton Could Win, Gary Johnson Getting Little Network News Coverage, Jill Stein Faces Vandalism Charges: P.M. Links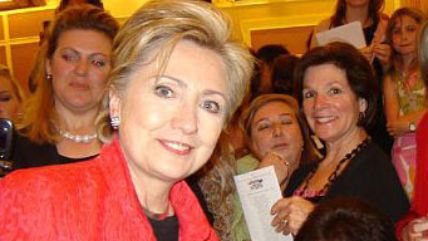 Karen Smith Murphy/flickr

CNN explains how Hillary Clinton could win. Donald Trump calls for a military build-up. Gary Johnson gets very little coverage from the major news networks. Jill Stein will face vandalism charges after allegedly spray painting construction equipment during a protest against the Dakota Access Pipeline.

A jury in Texas awarded $5.4 million to a cleaning company it found had been maligned by the Service Employees International Union.
Turkey President Recep Erdogan says his country and the United States are ready to launch an offensive on Raqqa, the capital of the Islamic State.
A Russian fighter jet buzzed a U.S. Navy plane over the Black Sea.
The ruling party in Zimbabwe is withholding government food aid from supporters of the opposition.
Navajo WW2 code talker Joe Hosteen Kellwood is dead at age 95.