Lena Dunham Apologizes, Fox News Loses Greta, the Bravery of Paul Krugman: P.M. Links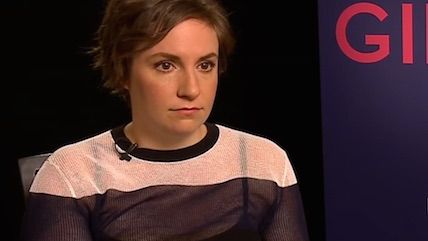 JP, PacificCoastNews/Newscom

Greta Van Susteren is leaving Fox News effective immediately. Brit Hume will fill in until further notice.

Gretchen Carlson will get $20 million.
The anti-PC alt-right is hurting the cause of free speech by associating it primarily with white supremacy, writes Cathy Young.
ITT Technical Institute is finished.
Is Paul Krugman "brave" for saying the media is too critical of Hillary, and is that even true?
Vox gotta Vox: Government emails should be even more secret, Matt Yglesias argues.
Lena Dunham apologizes.