A.M. Links: Trump Leads Clinton By 2 Points in New Poll, Conservative Activist Phyllis Schlafly Dead at 92, Philippine President Apologies for Insulting Obama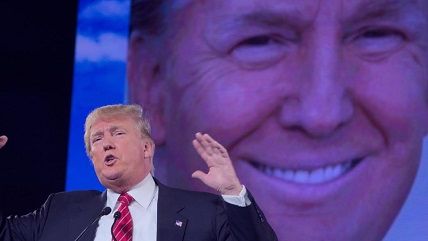 Todd Kranin

New poll: Donald Trump 45 percent, Hillary Clinton 43 percent, Gary Johnson 7 percent.

Gary Johnson, "who will be on the ballot in all 50 states, has the backing of 10 percent of registered voters," according to another new poll.
Conservative activist Phyllis Schlafly has died at age 92.
Congress returns to work today.
"Philippine President Rodrigo Duterte expressed regret Tuesday over his 'son of a bitch' remark while referring to President Barack Obama, in a rare display of contrition by a politician whose wide arc of profanities has unabashedly targeted world figures including the pope and the U.N. chief."
U.S. intelligence services are reportedly investigating a covert Russian plot to disrupt the U.S. elections in November.
Follow us on Facebook and Twitter, and don't forget to sign up for Reason's daily updates for more content.