How Libertarian Activists Helped Impeach Brazilian President Dilma Rousseff
"Brazil's democracy has never been stronger."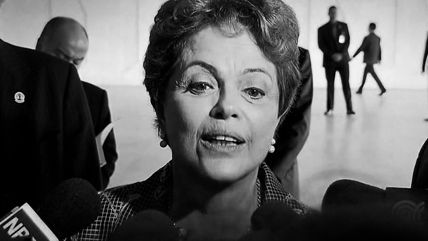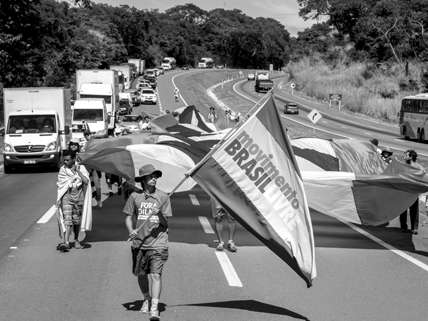 Brazilian President Dilma Rousseff was impeached today, as the senate voted 61 to 20 in favor of ending her term two and a half years early. Rousseff was removed from office for secretly borrowing money from state owned banks to paper over the federal government's fiscal problems. Her actions were in violation of a 16-year-old-law that puts stringent controls on government spending. A left-wing populist and member of the Workers Party, Rousseff has champioened policies that have contributed to one of the worst economic crises in Brazilian history. The country's unemployment rate is above 11 percent, and its economy has been contracting over the last couple years. In the 2016 Index of Economic Freedom, which categorizes countries based on the level of government interference in the private economy, Brazil ranked 122 out of 178.
"With the impeachment of Dilma Rousseff, Brazil's democracy has never been stronger," says Sérgio Praça, a political scientist at the Getulio Vargas Foundation in Rio de Janeiro. Rousseff's defenders say her misdeeds weren't significant enough to warrant impeachment, but Praça disagrees. "Congress should be the judge of that," he says, and "it's her fiscal crimes that helped throw Brazil into our biggest recession in history."
The backstory is of particular interest to libertarians. Today's impeachment probably wouldn't have happened if it weren't for the Free Brazil Movement, a libertarian activist group that was determined to bring Rousseff down. The group helped organize a succession of demonstrations over the past year and a half that involved millions of anti-Rousseff protesters. In May of 2015, the Free Brazil Movement led a 33-day, 750-mile march from São Paulo to the federal capital of Brasilia while carrying an impeachment bill to deliver to Congress. After arriving in Brasilia, members of the group sat down with congressional leaders to make their case. Throughout the process, the group continued to meet with members of congress, promising to mobilize their constituents against them if they didn't come out in favor of impeachment.
For more on how the Free Brazil Movement helped bring down a president—and the surging libertarian movement in Brazil that helped make it all possible—watch below: