A.M. Links: Trump Meets Mexican President Peña Nieto, Brazilian Senate Holds Impeachment Vote for Suspended President, Rubio, McCain, and Wasserman Schultz Win Primaries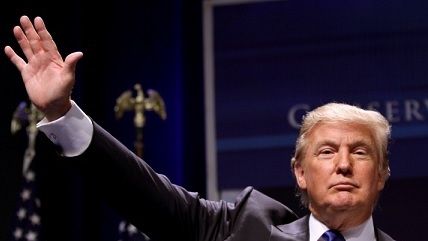 Gage Skidmore / Flickr.com

Donald Trump is meeting today with Mexican President Enrique Peña Nieto.

Incumbents Sen. Marco Rubio (R-Fla.), Sen. John McCain (R-Ariz.), and Rep. Debbie Wasserman Schultz (D-Fla.) all won their primary races last night.
Abu Muhammad al-Adnani, a chief strategist for ISIS, has been killed in Syria.
Singer Chris Brown was arrested on charges of assault with a deadly weapon yesterday after a 14-hour standoff with Los Angeles police. Brown is now out on bail.
The Brazilian Senate is expected to hold a final vote this morning on the impeachment of suspended President Dilma Rousseff.
"Florida health officials on Tuesday said they were investigating three new Zika virus cases likely stemming from local mosquito bites in Miami-Dade County, including two cases outside of the known areas of active transmission."
Follow us on Facebook and Twitter, and don't forget to sign up for Reason's daily updates for more content.