Trump Campaign Manager Says Undercover Trump Voters Are Out There, U.S. Launches Anti-ISIS Offensive in Syria, China Looks to Mars: P.M. Links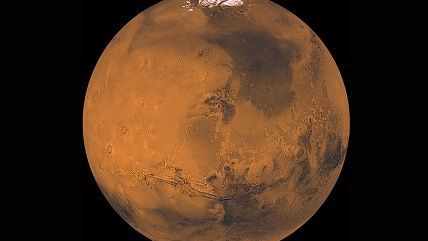 NASA

Vox.com explains Democratic presidential nominee Hillary Clinton's press conference problem (she doesn't hold any). Republican presidential nominee Donald Trump's campaign manager says there may be a lot of undercover Trump voters not reflected in traditional polls. Libertarian presidential nominee Gary Johnson qualifies for the Ohio ballot.

The U.S. and Turkey launched a joint anti-ISIS offensive in northern Syria.
An earthquake in Italy has left at least 120 people dead.
At least one person was killed and more than a dozen injured after a "complex" attack on the American University of Afghanistan in Kabul.
A British backpacker was stabbed to death in Australia by a French man reportedly yelling "Allahu akhbar."
An Earth-like planet has been detected oribiting Proxima Centauri, the closest star to the Sun.
China sets its sights on Mars.