Some L.A. Public Schools Are Accepting That They're in a Competition for Students
Curriculum changes and marketing strategies.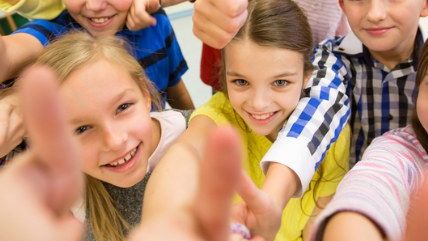 (Syda Productions / Dreamstime.com)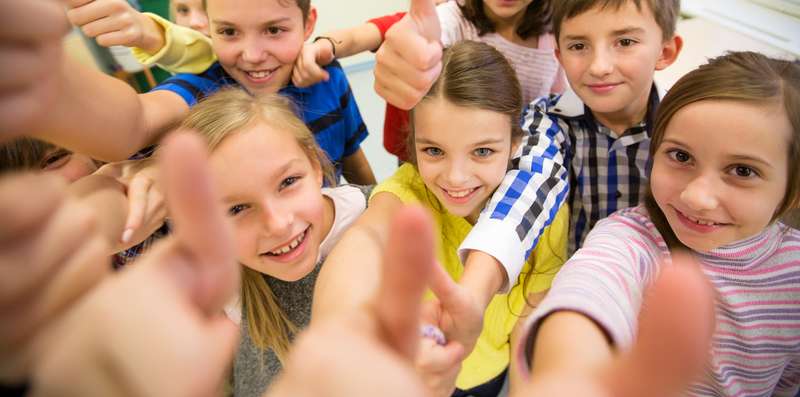 John Oliver's cleverly presented but only half-researched (as has become typical for the show) broadside against charter schools was appropriately dismantled yesterday here by Nick Gillespie. To further highlight how misguided Oliver is in believing education isn't improved by the introduction of competition, head westward to the other coast over here in Los Angeles.
While the teacher's union in Los Angeles fights as it generally does against the expansion of charter programs and the loss of influence over the system, the school districts themselves have increasingly come to understand and accept that parental control and increased school choice is the future. What that means is that, in order to keep students and even win them back from charter schools, they're actually making changes to their curricula and even going so far as to engage in marketing. The schools are learning to compete.
The Los Angeles Times notes that the public schools here have been losing students to charter programs. Given that a good chunk of money follows the students, the public schools can't simply do nothing, or else they'll go under. Public schools are changing to better reflect the educational needs and demands of a new generation of students, but they're so used to being the only choice, they are not prepared to sell themselves to parents. Imagine if the Department of Motor Vehicles actually had to convince us to go there.
So Los Angeles Unified School District (LAUSD) has hired a marketing director and is planning a program to help schools better sell themselves. The natural inclination here is to want to blast the district for blowing tax dollars on non-educational programs. But if we consider a reality where we have a hybrid system of public schools and charter schools, making sure all parties have a competitive mindset is healthy for the students. The Times uses Richard Ramos, the principal of Haddon Avenue STEAM Academy in Pacoima to help explain:
"I grew up in this community and there was no question about what schools we were going to go to," said Ramos, who learned the power of marketing in his previous job at a charter school. "Now things are being looked at through a different lens for sure. With a declining enrollment, you have no choice."

Five years ago, Ramos' school had 890 students in grades kindergarten through fifth. By the start of last year, it was down to 785, a decrease that not only injured the school's pride but probably meant teachers would be cut.

It didn't matter that the principal had expanded the school's mariachi classes or brought in a decorated speech-and-debate coach if none of the neighborhood's parents knew about it.
What did better marketing do? It actually increased enrollment in Ramos' school in the midst of this decline, and the most important point here: He lured back 39 students who had previously been attending charter schools. Competition with the charters doesn't mean that the public schools have to be the losers. It means they have to actually up their game and not simply expect demands for more money to be accepted by the taxpayers. Parents are becoming increasingly aware that funding levels aren't the source of the problem.
LAUSD Superintendent Michelle King is herself pushing hard to promote school choice for parents and students who stick with the public school system. King is planning an online portal as a "one-stop shop" to help parents browse the many specialized school options available to parents within LAUSD. Unsurprisingly, the current systems are not particularly accommodating to parents and are not unified. Each program has its own application process. As KPCC notes, the point of this effort is to make it simpler for parents understand what choices they have for their children within LAUSD and to be better positioned to take advantage of them:
[T]he portal would feature one common application for L.A. Unified's disparate choice programs; currently, there are separate applications — some online and some on paper — and deadlines for LAUSD's magnet programs, dual language schools, Schools for Advanced Studies, Zones of Choice schools, intra-district permits and other programs.

"I think anything that improves access for parents to navigate the wide array of choices in Los Angeles is a good thing," said Myrna Castrejón, executive director of the non-profit organization Great Public Schools Now — a group allied with big players in the charter school sector, but which advocates for expanded school choice in L.A. more broadly.

It's not clear whether charter schools that L.A. Unified oversees will be part of the unified enrollment system. King has said she's open to exploring it.
Imagine how much more competitive public schools in Los Angeles might become if parents could actually apply to both public and charter schools through the same system.