$70 Million Now Being Spent on a High School Football Stadium by 'Visionary' Texas School District
Was supposed to cost $63.5 million just three month ago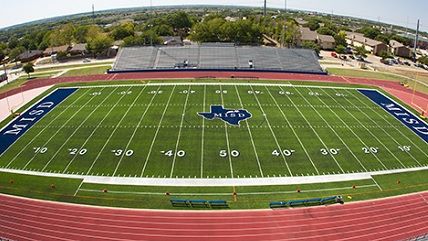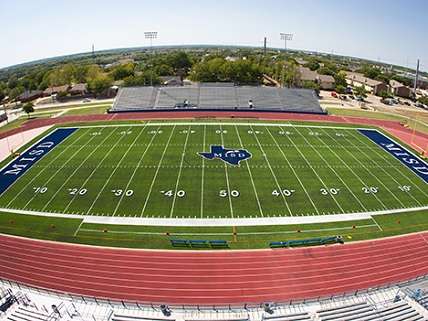 The McKinney Independent School District in Texas will now be spending nearly $70 million on a football stadium for its three high school teams. When voters approved the spending in May, the stadium was supposed to cost about $63.5 million. But the school district says labor and concrete costs went up 50 percent between the time the plan was approved and the final bids came in, as local TV station WFAA reports.
"We decided this is something that we'll be using for 50 or 60 years so we want to do it right," a spokesperson for the school district told WFAA. The district says it has unspent money from other bonds it can use to plug the gap.
Back in May, when a majority of voters initially approved the spending, the school district's super intendendent, Rick McDaniel, insisted school leaders were "visionaries." "And we believe we have a vision for McKinney ISD that will propel us forward for a long time," he said in May. Not visionary enough, apparently, to anticipate price increases or cost over-runs.
Supporters of the stadium proposal argued it would increase economic activity in the area, and that the district hadn't built a football stadium in 1965, which is located in a residential area.
McKinney is about 35 miles from Dallas, which has a little-known professional football franchise that may attract people in the area too. Arlington, the city the Dallas franchise is located in, raised taxes to pay for a new stadium, and is reportedly paying it back faster than expected, but Dallas was expected to get more of the benefits from the Cowboys hosting the Super Bowl in 2011 than Arlington. The McKinney school district, too, has been raising taxes. A hike in 2013 was blamed on the state cutting funding, although the decision to spend $70 million on a high school stadium illustrates the moral hazards involved in state funding of local government operations.
And while high school football is a big deal in Texas, even stadiums for major league teams, let alone minor league ones, are bad deals for cities that choose to spend, or "invest", on them.
Related: Reason TV's "Sports Stadiums Are Bad Investments. So Why Are Cities Still Paying for Them?"