This Comedian Was Fined $42,000 for Telling a Joke. His Response Was Perfect.
'I'll just move to Syria or Saudia Arabia or some country that respects free speech as much as Canada does.'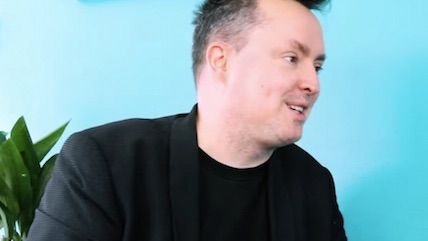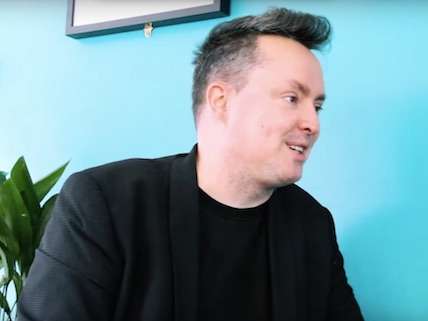 It's called the Human Rights Tribunal, but this Canadian government agency could easily be mistaken for the censorship-enforcement arm of an authoritarian country. The tribunal recently fined comedian Mike Ward $42,000 for telling a joke that some people found offensive.
The joke concerned Jeremy Gabriel, a 19-year-old Canadian singer who suffers from Treacher Collins Syndrome, a debilitating disease. Ward's joke was that the constant media coverage of Gabriel overlooks the fact that "he was supposed to die… why isn't he dead yet?" Ward suggests that Gabriel "stole a wish" and is now, in fact, unkillable.
When Gabriel's family heard about the joke, they called the Human Rights Tribunal, according to Spiked magazine. Ward then fought them in court, and lost. He has to pay a $42,000 fine: $35,000 to Gabriel, and $7,000 to Gabriel's mother.
Ward told Spiked magazine that he's appealing the decision. He says that if he ultimately loses the case, he will "just move to Syria or Saudi Arabia or some other country the respects free speech as much as Canada does."
Gabriel was disappointed to learn that Ward was appealing.
"In this case, freedom of expression is a false debate," Gabriel told CTV News. "When you use discriminatory motives that incite hatred, you can't talk about freedom of expression."
That was the judge's thinking, too.
"Unacceptable remarks made in private do not automatically become lawful just because they're made by a comedian in the public domain," wrote Judge Scott Hughes in his decision forcing Ward to pay Gabriel. "Plus, having a such a platform imposes certain responsibilities."
Ward's mistreatment is a reminder of the importance of the First Amendment—something that doesn't apply in Canada. But it's also reminiscent of the current state of free expression on American college campuses, where administrators often behave as if they are not obligated to obey the Constitution. A recent documentary, Can We Take a Joke?, explores the death of comedy and challenges to free speech rights at universities and elsewhere. Watch an interview with the Foundation for Individual Rights in Education's Greg Lukianoff, who helped make the film, below.
Ward has set up a GoFundMe account here.