Jill Stein CNN Town Hall, Turkey Frees Prisoners to Make Room for Alleged Coup Plotters, UFO Crosses Moon: P.M. Links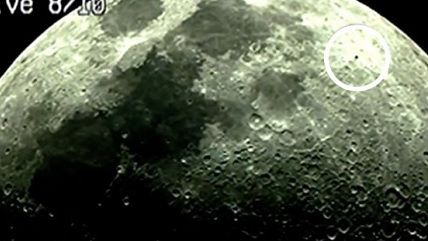 YouTube

New Hampshire Gov. Maggie Hassan (D) said "yes," she believed Democratic presidential nominee Hillary Clinton was trustworthy, a day after refusing to answer the question multiple times in a CNN interview. Mikhail Baryshnikov says Republican presidential nominee Donald Trump reminds him of the Soviet Union. Libertarian presidential nominee Gary Johnson points out most Americans support legalizing marijuana. CNN will hold a town hall with Green party presidential nominee Jill Stein tonight.

Officials in California ordered the evacuation of 80,000 people as a wildfire spreads in San Bernardino County, but less than 5,000 residents have left the area.
A judge in Brazil ordered two U.S. swimmers who competed in the Olympics to remain there as authorities accuse them of filing a false police report over a late-night robbery.
Turkey plans to release nearly 40,000 prisoners to make room for alleged coup plotters.
North Korea's deputy ambassador in the United Kingdom has defected to South Korea.
A black speck crossing the Moon during a livestream is taken for a UFO.