Policing in Baltimore 'Explicitly Discriminatory,' Soylent Goes Caffeinated, Shots in Ferguson After Protester Hit by Car: A.M. Links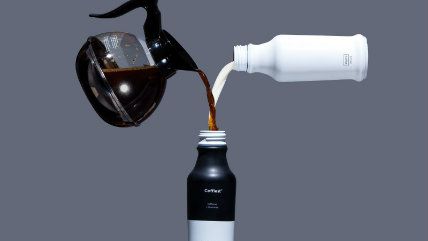 Soylent.com

A U.S. Justice Department probe of policing in Baltimore finds black residents are more likely to be subject to unlawful stops and searches and more likely to be victims of excessive police force than white residents are. It also found that Baltimore police "supervisors have issued explicitly discriminatory orders, such as directing a shift to arrest 'all the black hoodies' in a neighborhood."

A protester in Ferguson, Missouri, was hit by a car Tuesday night, leading to gunfire from fellow protesters trying to stop the car from fleeing. Ferguson police spokesman Jeff Small said the driver's actions did not appear to have been intentional, and no one was hurt by the gunfire.
The folks behind everyone's favorite creepy-survivalist-Slimfast, Soylent, are now offering the beverage in caffeinated form; the new drink also contains the nootropic L-theanine.
How the U.S. Navy and Marines are preparing to accept transgender recruits.
CRISPR isn't the only way to edit a genome.
Oklahoma state Sen. Kay Floyd (D-Oklahoma County) is pushing the state to conduct a study on the "monetary and nonmonetary ramifications of filing unconstitutional legislation."
For a Harvard Medical School graduate, why is Green Party presidential candidate Jill Stein so opposed to science?
Follow us on Facebook and Twitter, and don't forget to sign up for Reason's daily updates for more content.