'Bitch, I Voted for Gary Johnson': Revisit This 2012 Endorsement From Rapper Big Boi
Will the hip-hop artist throw his love behind Libertarian Gary Johnson again in 2016?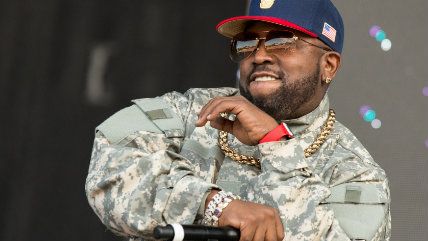 (Daniel DeSlover/ZUMA Press/Newscom )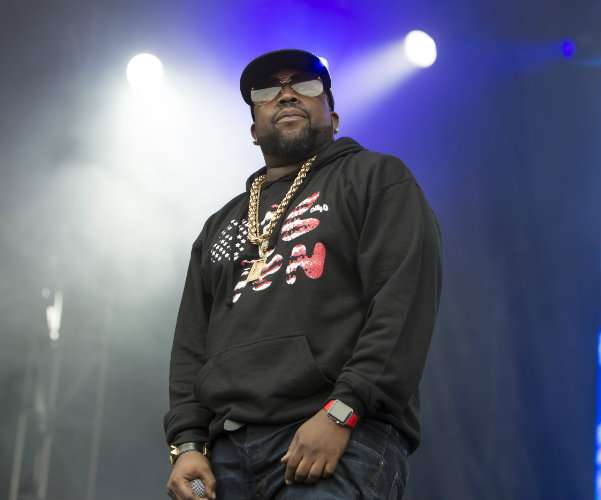 Donald Trump has a fan in Wayne Newton. Hillary Clinton has Katy Perry (and most of the rest of politicized pop stars). Maybe Gary Johnson can get a little love again this year from hip-hop artist Big Boi?
Best known as the less outlandish member of Outkast, the rapper is currently making music with electronic-rock dua Phantogram under the moniker Big Grams and, on the political side of things, was last seen supporting Sen. Bernie Sanders. He told the Rap Radar Podcast last fall that while he wasn't "endorsing" anybody for president yet, he liked Sanders "because he's with prison reform and things like that."
But during the previous presidential election, Big Boi was a Gary Johnson supporter. In a 2012 interview that's been re-making the rounds recently, Big Boi, who is black, spoke to New York City's Hot 97 about being approached by a white woman at the airport on the day after Barack Obama won. The lady told him, "Congratulations on your win last night."
Big Boi's response as he playfully relays it? "Bitch, I voted for Gary Johnson!"
Big Boi later told HuffPost Live that he had "nothing against" President Obama, but "the things that they're standing on right now just didn't agree with me." He continued: "I'm a Libertarian. I'm liberty, justice for all, liberty for all. I'm really pro-people, pro-freedom, and, you know, this is all about positivity."
More recently, when asked whether he considered himself a libertarian, Big Boi responded that he was "a humanitarian."
Still, with Sen. Sanders now out of the race, perhaps Big Boi will throw his support back toward the Libertarian ticket. Alas, I reached out to Big Boi and his publicity folks for fresh comment on Johnson but received no response. But Johnson is certainly the only presidential candidate left who could reasonably be described as "pro-freedom," and the best of them on issues such as marijuana decriminalization and prison reform.