A.M. Links: Weld Says Trump Has 'A Screw Loose,' GOP Insiders 'Panic' Over 2016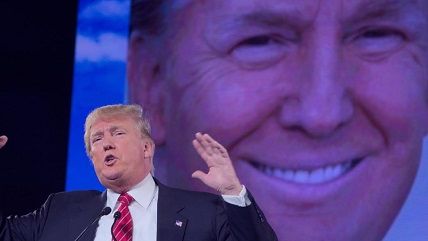 Todd Kranin

"A sense of panic is rising." Republican insiders are reportedly investigating what to do if Donald Trump drops out of the race.

New poll: Hillary Clinton 44 percent, Donald Trump 35 percent, Gary Johnson 12 percent.
At last night's Libertarian Town Hall on CNN, vice presidential candidate William Weld said Donald Trump has "a screw loose."
Two men have been arrested in connection with last month's terrorist attack on a restaurant in Bangladesh.
"A U.S. woman was killed and five other people injured by a man with suspected mental health issues who went on a rampage with a knife in central London, but police said there was no evidence that the attack was terrorism related."
The 2016 Summer Olympics officially start tomorrow in Rio De Janeiro.
Follow us on Facebook and Twitter, and don't forget to sign up for Reason's daily updates for more content.