Watch This Gary Johnson/Bill Weld Ad While Waiting for CNN Libertarian Town Hall To Start
A commercial that is eloquent in its plain-speaking appeal.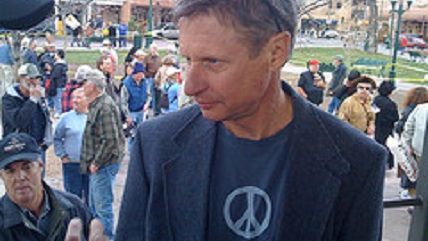 Note: I originally posted this Johnson-Weld online commercial back on June 30 and it proved quick popular. What follows is the original text and the embed of the ad itself, which is quite powerful and attractive in its plain-spoken eloquence and straightforwardness. So take a look as CNN's Libertarian Party Town Hall cranks up at 9:00 P.M. ET.
Libertarian Party presidential nominee Gary Johnson and his running mate Bill Weld have just released a masterful ad that touts their impressive records as two-term governors (of New Mexico and Massachusetts, respectively) while drawing sharp distinctions among their positions and those of Hillary Clinton and Donald Trump.
This is hands down powerful, powerful stuff and highlights Johnson's interest in capturing what he calls the "broad middle" of Americans who are socially liberal, fiscally conservative, and desperate for "small, efficient government" that gets core tasks done without blowing up the budget to pad the payrolls of favored businesses, bomb and drone foreign countries into the Stone Age, and strangle us all in regulatory red tape.
Take a look and comment it up below.
Are #youin? Check out our new video—and spread it around. #election2016 #TeamGov pic.twitter.com/9X6iNNzZW2

— Gov. Gary Johnson (@GovGaryJohnson) June 30, 2016
If you're interested in presidential commercials dating back to 1952, check out The Living Room Candidate, an exhaustive archive of such strange and wonderful artifacts.