Trump Destroys the Republican Party, Suicide Squad Self-Destructs, ISIS and the D.C. Metro: P.M. Links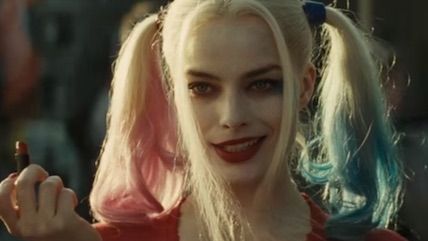 Screenshot via Warner Bros

Democratic presidential candidate executes plan to destroy the Republican Party (not Hillary Clinton, the other one).

It's getting so bad that even Newt Gingrich thinks it's bad.
Accused man found guilty in York University rape case. Barbara Kay has questions.
D.C. commuters' long-held suspicions have been confirmed: the metro system is in league with ISIS. Okay, not exactly, but close enough.
Suicide Squad is getting incredibly bad reviews.
Our national conversation about cargo pants enters Day 3.
Is the GOP finally getting gay-friendly? Yes, but not in a libertarian way, writes Elizabeth Nolan Brown.