U.S. Airstrikes in Libya Target ISIS
Sirte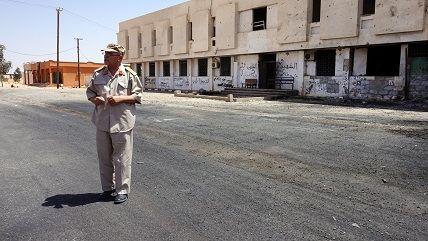 (Benno Schwinghammer/dpa/picture-alliance/Newscom)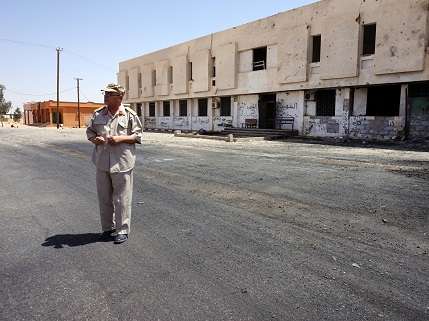 The United States conducted airstrikes against Islamic State (ISIS) targets in Libya, the Pentagon announced today, saying the "precision airstrikes" came at the request of the Libyan national government and were authorized by President Obama based on a recommendation from Defense Secretary Ashton Carter and Gen. Joe Dunford, the chairman of the joint chiefs of staff.
The strikes, which targeted Sirte, where ISIS has gained a foothold over the last year, were "consistent with our approach to combating ISIL by working with capable and motivated local forces," according to the defense press secretary, who insisted the strikes would enable the Libyan government "to make a decisive, strategic advance."
The Obama administration, when it bothers to, argues U.S. operations against the Islamic State in Iraq and Syria and Afghanistan and Libya and against affiliates like Boko Haram in West Africa fall under the 2011 authorization of the use of military force (AUMF) against terrorist groups associated with the perpetrators of the September 11, 2001 attacks.
Virginia Sen. Tim Kaine, the Democratic vice presidential nominee, was among lawmakers last December who introduced an AUMF that specifically targeted ISIS. Such an authorization for the use of military is not among Democratic presidential nominee Hillary Clinton's "military and defense" issues. Republican presidential nominee Donald Trump said he supported the idea of a congressional declaration of war against ISIS, and of using NATO to fight it, although he's also suggested evaluating U.S. obligations to NATO while Russia invades the Baltics. Libertarian presidential nominee Gary Johnson has described himself as a "skeptic" of intervention who would involve Congress in the decision-making process. Congress passed the post-9/11 AUMF by a vote of 420-1, with only Rep. Barbara Lee (D-Calif.) voting against it.
The U.S. has been considering "military options" to stem the rise of ISIS in Libya since at least January.