Don't Freak Out About Post-Convention Polling Bumps and Slides
The numbers are unstable right now, but give it a few weeks.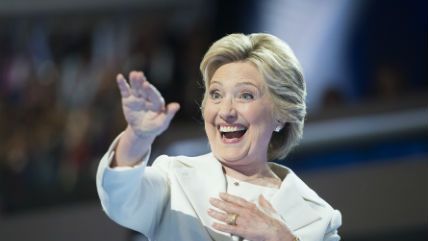 (Tom Williams/CQ Roll Call/Newscom)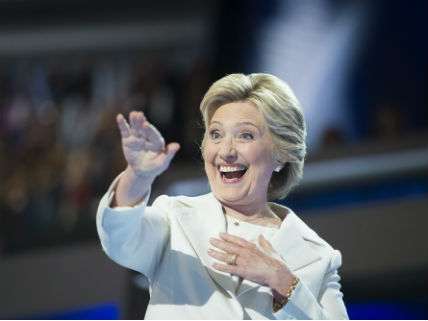 You've probably already seen the articles declaring Hillary Clinton the winner of the last two weeks of dog-and-pony shows. A CBS News survey taken over the weekend (and thus after the Democratic convention ended) found her up seven percentage points on Donald Trump, which is indeed a sharp increase—as of July 14, the same poll had the soon-to-be nominees tied.
Candidates often see a bump immediately following their conventions. Choosing a vice president, giving a speech in prime time, getting publicly endorsed by high-profile supporters, and dominating the news cycle for four or five days are, as a general rule, good for a candidate's short-term image. Some voters who weren't paying a whole lot of attention to the process begin to tune in at convention time, and their weakly formed preferences can be swayed by what they see.
But these spikes don't always stick. "The polls are more unstable during the convention season than at any other time during the campaign, according to research by political scientists Robert Erikson and Christopher Wlezien," John Sides explained at The Washington Post. As The Huffington Post's senior polling editor, Natalie Jackson, pointed out, "you shouldn't get too excited or upset about sudden shifts. Convention bounces are common, and often temporary."
A vivid example comes from 2008, when the GOP convention happened around Labor Day. Note that Sen. John McCain's RealClearPolitics average went through the roof after he introduced a mostly unknown but exciting-seeming running mate in Sarah Palin—and then note how quickly the bump evaporated in the weeks that followed: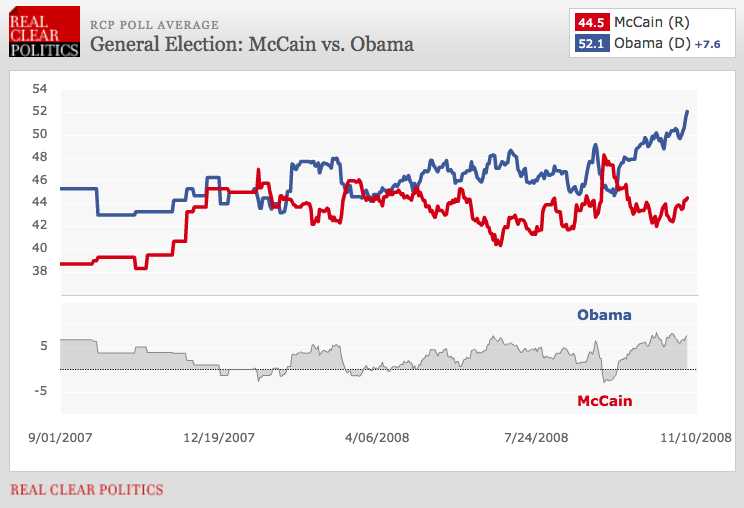 We are, however, entering into the period when the polls will grow increasingly predictive. The nominees are set, so pollsters can name them instead of asking about generic Republicans and Democrats. Many partisans who supported a different candidate during the primaries become comfortable saying they'll vote for the now nominee, since the only other options is someone from a different party. And as we get closer to November, less engaged voters start to tune in and the proportion of undecideds starts to shrink.
Right now the polls are not particularly reliable. But give it a few weeks.