Jerry Doyle, RIP. Radio Host and Babylon 5 Star Was 60.
"It's not Left vs Right, it's right vs wrong!"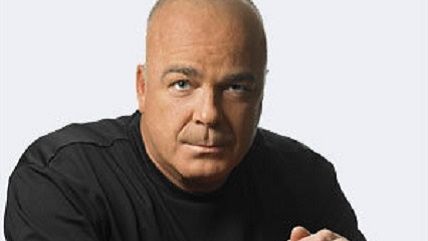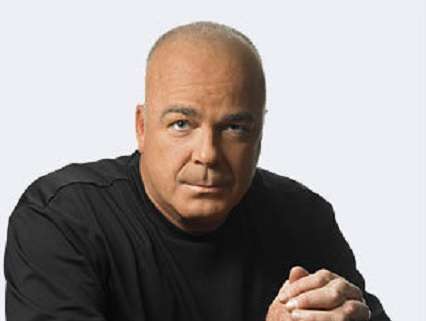 I'm saddened to announce the death of Jerry Doyle, who hosted a great nationally syndicated radio show out of Las Vegas that Reason staff appeared on dozens (and perhaps hundreds) of times over the years. Doyle was also a cast member of the fondly remembered science fiction show Babylon 5, on which he played "Mr. Garibaldi." He also wrote at the site Epic Times, a treasure trove of commentary and links. Doyle, born in Brooklyn and raised in New Jersey, was 60 years old. The exact cause of death isn't known.
It was always a pleasure to appear on Doyle's show even though (or because?) we didn't agree on everything. He was a rare talk radio host who wasn't a rabid ideologue or partisan. Instead, he was funny, self-deprecating, and always measuring issues by how they affected everyday people. What he liked about Reason was that we weren't coming at things from the same old, same old position. He spoke with the restrained and resigned anger and annoyance of someone who wanted something different in American life and politics, and his rallying cry was "It's not Left vs Right, it's right vs wrong!" I know in my case at least, that led him to call bullshit on me if he thought I was getting too abstract in my examples or thinking. He also had a great sense of humor. Because of the time difference, I often appeared on the show around dinner time in the Eastern Time Zone and one time I was in the middle of chopping vegetables for a meal when his call came. I tried to continue my prep quietly but he heard the tap tap tap of the knife and asked, "Are you cooking dinner, Dr. Gillespie?" (he insisted on calling me by that honorific, both as a sign of respect and as a good-natured way to bust my balls). "At least tell us what you're making."
RIP, Jerry Doyle, the airwaves are diminished by your passing. Reason's deepest condolences to your family, friends, and audience.
His show's Facebook page is here.