Ellen Page Shines in Netflix Baby-Kidnapping Comedy
Tallulah doesn't take the 'madcap' route and is all the better for it.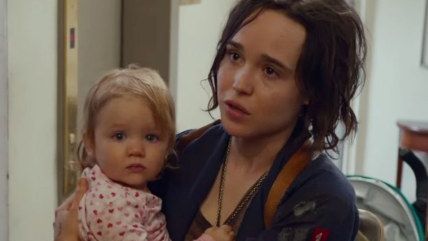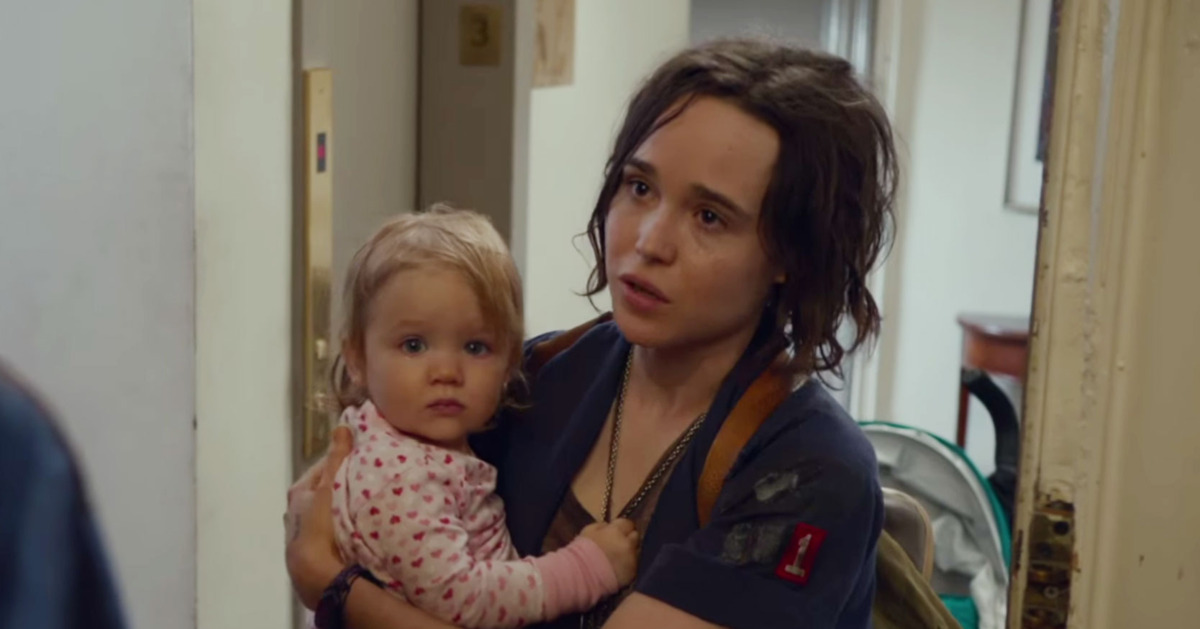 Tallulah. Available Friday, July 29, on Netflix.
There's a summary moment perhaps midway through Tallulah that's funny and telling and, upon contemplation, poignant. Ellen Page, as the vagabond title character, has just breezily made a wretched mess of the living room of an upscale New York apartment living room belonging to her elegant, not-quite-mother-in-law Margo (Allison Janney). "Were you raised by wolves?" demands the despairing Margo. Tallulah, fervently: "I wish."
Like that scene, Tallulah is calamitously funny, surprisingly touching, and streaked with debilitating melancholy as it contemplates motherhood, family, identity and forgiveness. And it sparkles like a diamond among the stale popcorn fare of television's late-summer dog days.
Tallulah began life as a short (15 minutes), cheap ($20,000 budget) and darkly moralistic film called Mother with which a bit Hollywood actress named Sian Heder shopped her writing and directing skills a decade ago. It worked; Heder wound up on the writing staff of Netflix's prison drama Orange Is The New Black. Now she's circled back to expand her quickie tale of the mercy-kidnapping of a drunken mother's baby into something far more complex.
 Essentially it's the tale of a collision between three gravely damaged women: the wayward Tallulah ("I'm not homeless, I'm just sleeping in my van"); Margo, a refined academic, shattered that her husband has left her for a man; and Carolyn (stage actress Tammy Blanchard), a tarnished trophy wife who blames the decline of her marriage on the birth of her 1-year-old daughter.
When Tallulah's boyfriend abruptly leaves her—he had proposed settling down and getting jobs, ending their two-year road idyll of cadging drinks, eating from dumpsters, and buying gas with stolen credit cards—she heads to New York City, hoping she might find him at the home of his mother, Margo.
That comes to naught; the ex-boyfriend hasn't turned up, and Margo is stonily indifferent to a purported girlfriend she's never seen or heard of before. But the plot takes an abrupt twist when Tallulah, on a meal break (that is, scavenging scraps from discarded hotel room-service trays), accidentally encounters the drunken, disintegrating Carolyn, who's in the city for a clandestine extramarital weekend and needs somebody to take care of the baby while she slips away to her lover.
Observing that Carolyn's child-care standards are not exacting—when the little girl grabs a bottle of beer, the mother hopefully theorizes, "Maybe that'll calm her down"—Tallulah reluctantly accepts the gig. And as the degree of Carolyn's dissolution and indifference toward her baby becomes apparent, Tallulah impulsively makes off with the girl.
That impromptu move quickly evolves into a scamming strategy to extract money and temporary shelter from Margo by passing the baby off as her granddaughter. Given what she thinks is a chance to rebuild a new family from the ruins of her old one, Margo falls hard.
All three actresses are adept comediennes—Page and Janney among Hollywood's very best—and Tallulah has moments of real hilarity. But this is not some Raising Arizona-style screwball comedy. Rather, it's a determinedly undidactic drama about the profound emotional unmooring that occurs when family ties snap. It's so well-written and -acted that it at times produces a quiet and unnerving moral inversion: Wait, is the woman who lost her baby really the villain? And the child-kidnapper the hero?
Heder's beguiling script is certainly a big part of that. But so is Page, who even in a standout cast gleams with a singular brilliance. Whether as the teenage slacker of Juno, the jailbait avenger of Hard Candy, or the misanthropic roller-derby queen of Whip It, she invests her characters with an unfathomable depth of nuance, yet retains the random quirks that make them actual people rather than screenwritten creations. Her Tallulah is crude, slutty, treacherous and ought to be repellent; yet she flashes a feral charm that's impossible to resist. I keep waiting for her to play a role that's uninteresting. It's looking like a long wait.