Russia Dismisses DNC Hack Allegations, Hinckley to be Released, Jupiter's Great Red Spot Also Very Hot: P.M. Links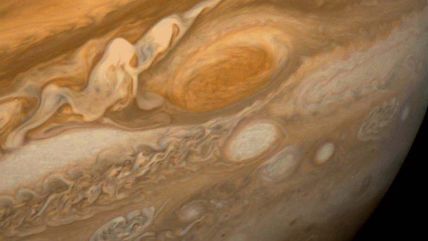 NASA

Russia has dismissed as "absurd" allegations it was involved in the hack of the Democratic National Committee's emails. Donald Trump suggested Russia or any other country or person that has Hillary Clinton's 30,000 deleted emails release them to the FBI. Terry McAuliffe, who suggested Hillary Clinton would flip on the Trans-Pacific Partnership after the election now says she'll "always" oppose it. Marvin Bush endorsed Gary Johnson while Bill Kristol is considering voting for him.

John Hinckley, who attempted to assassinate Ronald Reagan in 1981 to impress Jodi Foster, will be released from a government pshychiatric hospital. 
Remaining charges against officers involved in the death of Freddie Gray have been dropped.
A suitcase explosion near a migrant center in Germany was likely caused by an aerosol can, authorities say.
Jupiter's Great Red Spot is also very hot.
Clones of Dolly the sheep are doing well.