Catholic Priest Beheaded in France, President Vows to Win War on Terror
ISIS claimed responsibility.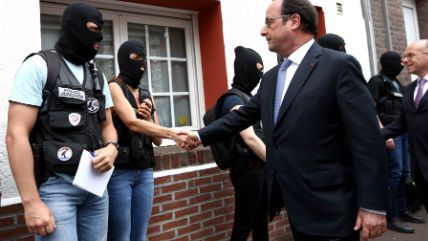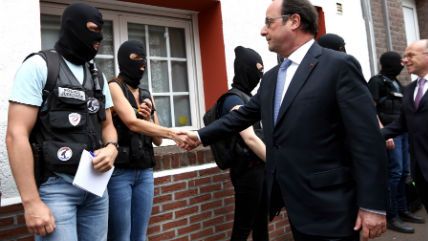 (BLEVENNEC/Presidence/SIPA/Newscom)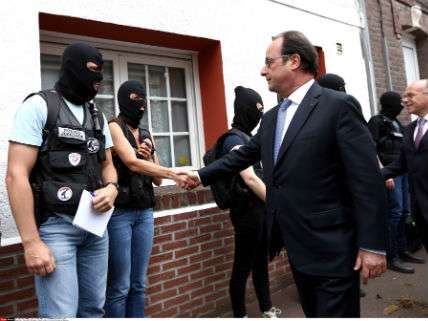 The president of France called the beheading of an 86-year-old Catholic priest during a Mass at a Normandy church for which the Islamic State (ISIS) claimed responsibility a "cowardly assassination," saying ISIS had "declared war" on France. "We must win that war," he told reporters, according to CNN. "We must fight this war by all means, while respecting the rule of law, what makes us a democracy," Hollande continued.
The two attackers were shot and killed by police after exiting the church, and one of the worshippers they attacked is in critical condition. One of the attackers was reportedly being tracked by French authorities after a previous terrorism-related charge, and was required to wear an electronic bracelet and live with his parents.
"When a priest is attacked, it is all of France that has been hurt," France President Francois Hollande said in a statement. The number of self-identified Catholics dropped to 51 percent in a 2007 survey, down from about 80 percent as recently as the early 1990s.
France has been in a terror-induced state of emergency since the Paris attacks in November, with the concomitant crackdown on civil liberties. Hollande says he rejects calls by the opposition for even more terror laws. "Restricting our freedoms will not make the fight against terrorism more effective," Hollande said.