Explosion Near Music Festival in Germany Injures 12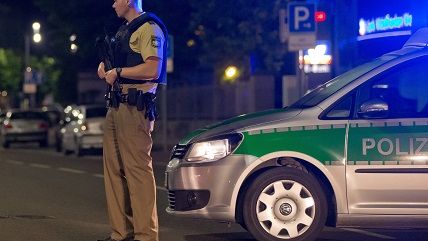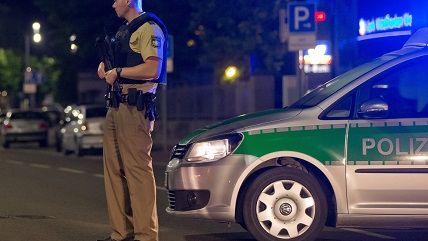 (DANIEL KARMANN/EPA/Newscom)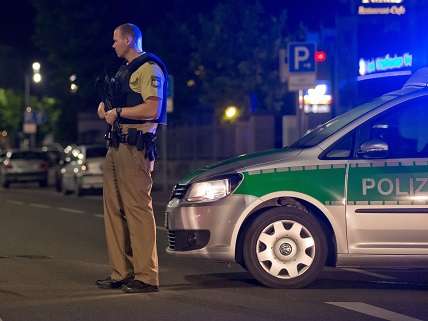 An explosion near Nuremberg has injured at least twelve people, including three seriously, German broadcaster DW reports.
Police said in a statement that "a man, according to our current knowledge the perpetrator, died" in the blast outside a wine bar in the town where an open-air music festival was being held on Sunday night. Twelve people were injured, three of them seriously.

Ansbach Mayor Carda Seidel said the explosion was near an entrance to the festival. Around 2,500 people were attending the event, which was canceled after the blast was heard at about 10 p.m. local time (20:00 UTC).
Earlier in the day, a Syrian refugee was arrested accused of macheting a pregnant woman to death on the street in Reutlingen and injuring two others. Police say the incident did not appear terrorism related but that the suspect had an unspecified history of injuring others.
The incidents happen as funerals were held for the victims of a mass shooting at a shopping center in Munich Friday. The gunman, identified by authorities as Ali David Sonboly, shot and killed 9 people before killing himself. A 16-year-old Afghan was reportedly arrested as an alleged accomplice, accused of failing to report the shooting, which the gunman had planned for almost a year accoding to authorities, in advance.
Thomas de Maizière, the interior minister, said it was "inappropriate" to talk about relief when asked if he was relieved the gunman did not appear to have links to ISIS, saying Munich had joined cities like "Nice, Bamako, Istanbul and all the other cities which have suffered from shooting rampages or terror attacks," according to Financial Times. "For the victims and their families it doesn't make any difference what the motivation is for these murders."
German officials have already started to push for even stricter gun laws in the wake of the Munich shooting.