Olympic Ruins
The sad afterlife of abandoned stadiums.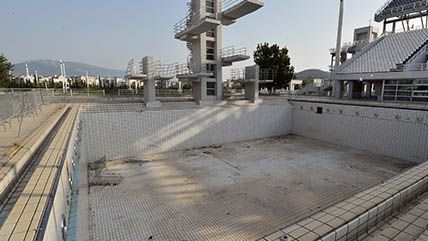 The Organizing Committees of the Olympic Games misleadingly claim that since 1984, every host city has broken even. This assertion conveniently excludes capital costs of stadiums, infrastructure, and the Olympic Village—the most expensive part of the tab.
In fact, every modern Olympic games has overrun its budget expectations. Research from Oxford University concludes that the average cost overrun in the last 50 years is 179 percent.
The average summer Olympics generates $5–6 billion in revenue, half of which goes to the International Olympic Committee. Brazil's anticipated budget for the 2016 Rio Games is $11 billion and counting.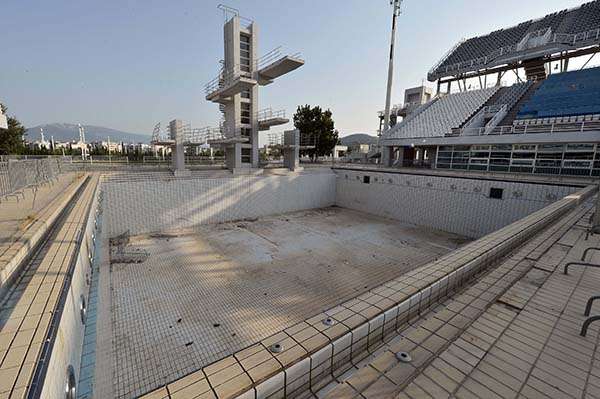 ATHENS 2004:
"We want to show Greece's modern face," the chief organizer of the Greek Games, Gianna Angelopoulos-Daskalaki, repeatedly declared. And unfortunately, they did.
Instead of boosting a shaky economy, the 2004 Athens Games went 60 percent over budget and are widely considered a major precursor to the Greek financial crisis.
According to research commissioned by the London Assembly: "Immediately following the Games, the positive employment effect moved into reverse. In the three months after the Games, September–November 2004, Greek industry lost 70,000 jobs, the majority in construction."
21 of 22 venues were abandoned, in a state of disrepair, or underused only four years after the Games.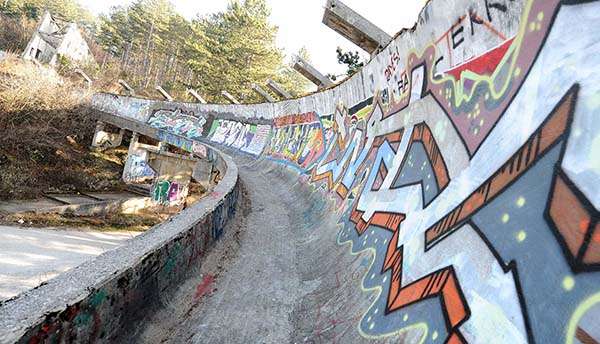 SARAJEVO 1984:
"Seventy years after 1914 we have the Olympic Games, so the world will say 'Sarajevo' again. But this time it will make the world happy," promised Pavle Lukac, the P.R .chief of the Games.
Due to hyperinflation of the Yugoslavian dinar during the planning period, the nominal cost overrun was 1,257 percent. (That's a still-hefty 173 percent in real dollars.)
Just eight years after the Games, most of the hotels and facilities were destroyed during the 44-month siege of Sarajevo in the Bosnian War. Many local mountains and the ski-jumping hills saw heavy combat and are today dotted with landmines, and the bobsled track was used as a Bosnian-Serb military stronghold. The podium once used to award Olympic medals was repurposed for executions. With well over 10,000 citizens killed in the siege, makeshift cemeteries popped up all over the city, including in the middle of the Olympic arena.
Since the end of the war, no serious attempts have been made to revitalize the Olympic facilities, and the city never became the major sports center Games planners once promised.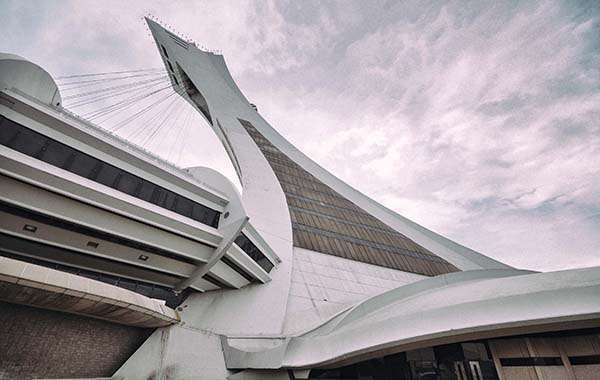 MONTREAL 1976:
"The Olympics can no more lose money than a man can have a baby," bragged Montreal Mayor Jean Drapeau before the opening of the 1976 Games.
Montreal 1976 turned out to be the worst financial disaster in Olympic history, blowing its budget of $250 million and coming in at an actual cost of $2.3 billion.
The city finally repaid its Olympic debt in 2006.
After the Montreal 1976 financial disaster, Los Angeles was the only city to bid for the 1984 Summer Games.