Free Speech Win: N.C. State Revises Speech Policy in Response to Legal Challenge
The policy prevented clubs from handing out flyers without getting a permit from the university.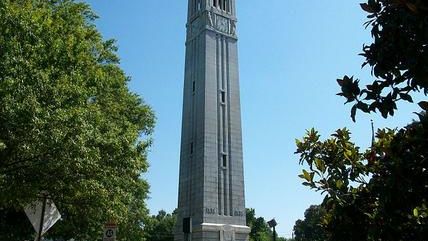 (Haruhide000 / Wikimedia Commons)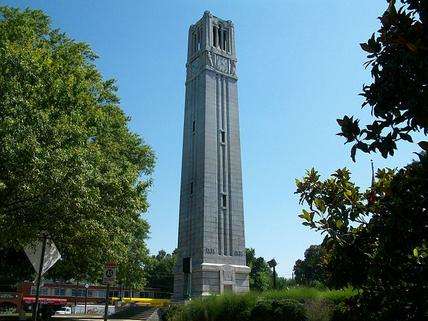 North Carolina State University officials have changed the university's speech policy that previously forced student groups to get a permit from the school to pass out pamphlets, according to The News & Observer.
A student group called Grace Christian Life filed a federal lawsuit in April, arguing it was unfair for the university to require members to get permission before to handing out information about their organization. According to court documents, university staff told club representatives they were not allowed to engage with students without prior approval under N.C. State's Speech Permit Policy, a guideline issued in 1993.
The group maintained this policy was not only unconstitutional but also being unequally applied. The lawsuit noted that numerous student groups engaged in similar activities without receiving university permission.
The school eventually agreed to drop the policy. Students will no longer be required to reserve space if they are conducting "non-commercial solicitation." In other words, as long as a group is not selling a product, it can hand out information without approval from the administration.
The suit was settled as a result of these changes.
Attorneys with Alliance Defending Freedom (ADF), a conservative nonprofit law firm, represented Grace Christian Life. "Students of any religious, political, or ideological persuasion should be able to freely and peacefully speak with their fellow students about their views without interference from university officials who may prefer one view over another," Tyson Langhofer, senior counsel for ADF, said in a statement. "NC State did the right thing in revising its policy to reflect this instead of continuing to defend its previous policy, which was not constitutionally defensible."
Under the agreement, the university has to pay more than $70,000 to cover the student group's legal expenses. But in a statement, N.C. State Chancellor Randy Woodson noted that court costs would likely be much higher if the school opted to take the case to trial. Still, he denied that the university was guilty of abridging students' rights:
To be clear, NC State has never required students to get permits to engage and talk to other students – regardless of the subject matter…Individuals and groups have always been free to engage others in conversations about their faith on campus.
This is not the first time N.C. State has found itself in a battle over free speech. As Stephanie Keaveney mentioned in a piece for the John William Pope Center for Higher Education Policy, administrators last year encouraged students to paint over messages on the campus's "free expression tunnel" that they believed contained offensive language.