Megyn Kelly Reportedly Enters the Fray Against Roger Ailes, Melania Trump Steals Speech: P.M. Links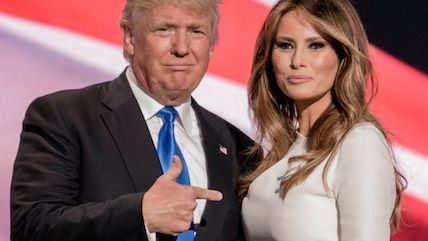 (Mark Reinstein/ZUMA Press/Newscom)
Mark Reinstein/ZUMA Press/Newscom

Megyn Kelly was also sexually harassed by Roger Ailes, according to reports. Sources say that Fox News will give Ailes until August 1st to step down willingly.

A laid-off television journalist was the first person to figure out that Melania Trump ripped off Michelle Obama's speech.
Build the wall or dig the ditch?
New York University's China campus has more freedom of speech than its American campus, according to a student.
Queen doesn't want Donald Trump to use the band's music.
Would Turkey be justified in drone-killing the leader of the Turkish coup? Complication: he lives in Pennsylvania.