Gary Johnson Reaches All-Time Polling High of 13% on Eve of GOP Convention
Two other national polls put the Libertarian's support at 11% and 8%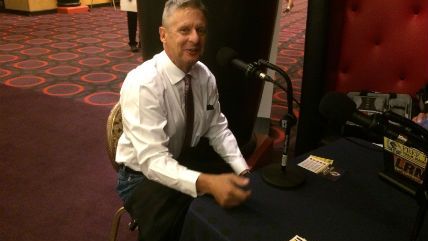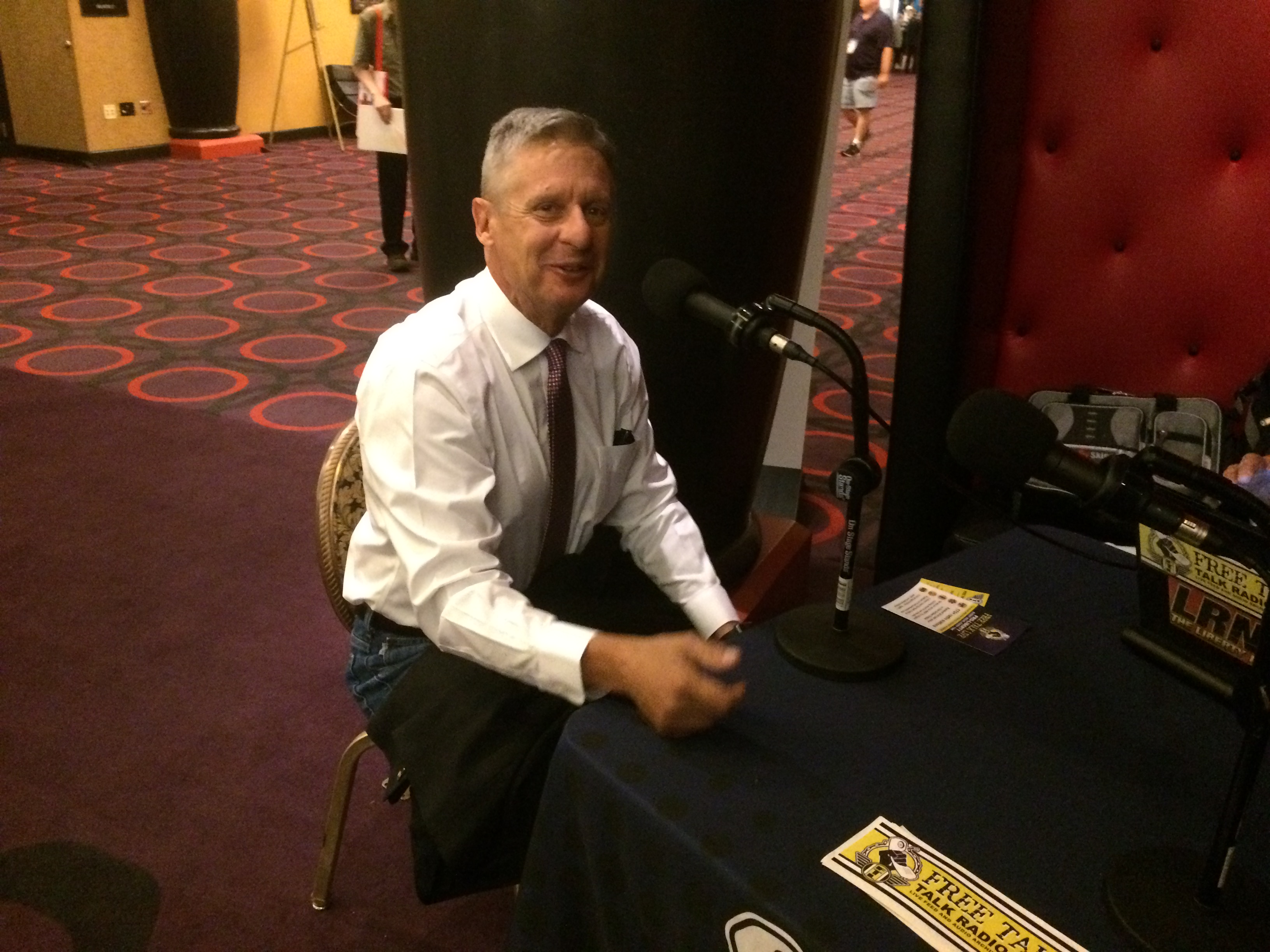 Three national presidential polls came out over the weekend, and all three contain historically good news for Libertarian Party nominee Gary Johnson.
A four-candidate CNN/ORC survey conducted July 13-16 delivered the highest number Johnson has ever received in national poll: 13 percent (compared to Hillary Clinton's 42 percent, Donald Trump's 37, and Jill Stein's 5). And there is tangible Garymentum: Compared to the same outfit's poll one month ago, Clinton/Trump are virtually unchanged, the presumptive Green Party nominee Stein is down two percentage points, and Johnson is up four. It's also worth noting that this is the first presidential poll to be conducted after Bernie Sanders endorsed Hillary Clinton.
I don't have all the historical data at my fingertips, but it's a safe bet that 13 percent is the highest number a Libertarian Party presidential candidate has ever registered. It nudges out the 12 percent that Johnson has twice received in three-way polls that have excluded Stein, including as recently as last week's July 8-12 CBS News/New York Times survey, which had Clinton and Trump tied at 36 percent.
The newly released NBC News/Wall Street Journal poll from July 9-13 also represents progress for Johnson, if on the milder side:
HC 41% DT 35% GJ 11% JS 6% July
HC 39% DT 38% GJ 10% JS 6% June
And even the ABC News/Washington Post poll from July 11-14, in which Johnson doesn't quite make it to double digits, nevertheless shows an increase over the previous month:
HC 42% DT 38% GJ 8% JS 5% July 11-14
HC 47% DT 37% GJ 7% JS 3% June 20-23
In addition to the headline numbers, there are some fascinating tidbits in the cross-tabs of the CNN/ORC poll.
For instance, Johnson is within shouting distance of Trump among all voters under the age of 45—20 percent to 24 percent (Clinton is at 41 percent, Stein 8 percent). He is also doing almost as well as Trump among nonwhites: 14 percent to 17 percent (Clinton has 57 percent, Stein 7 percent). Johnson is beating both Trump and Stein among Democrats (6%-5%-2%), and among liberals (13%-4%-6%), but Clinton is still topping him among conservatives, 15%-9%. He is also competitive among independents, trailing Clinton and Trump 33%-30%-21%. I have written here and here about how Johnson's best two audiences continue to be independents and Millennials.
The campaign's mono-focus continues to be on getting into the nationally televised presidential debates, for which Johnson would have to average 15 percent across a set of polls that have yet to be identified by the Democratic/Republican-controlled Commission on Presidential Debates. This remains an uphill climb for a variety reasons, some of which I'll write about in the coming hours. But inching steadily toward the 15 percent threshold is an essential first step.