AM Links: 84 Dead in French Terror Attack, Clinton Says We are at War with "Radical Jihadists," Trump Delays Veep Pick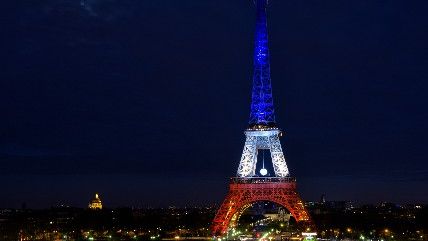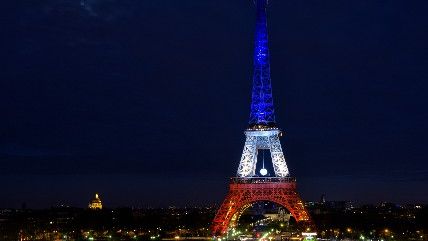 (Pixinn.net via Wikimedia Commons)
Pixinn.net via Wikimedia Commons

The death toll in the terror attack in Nice, France now stands at 84, including 10 children. 

The atrocity was allegedly carried out by Tunisian-born French citizen Mohamed Lahouaiej Bouhlel, a 31-year-old delivery driver who had reportedly been "depressed" over his wife leaving him. He is accused of running his truck into a a dense crowd of people watching a Bastille Day fireworks celebration, plowing through the throngs for a mile before jumping out of the truck and opening fire on them.
Hillary Clinton told CNN in response to the attack, "We are at war against radical jihadists who use Islam to recruit and radicalize others in order to pursue their evil agenda."
The long-classified "28 pages" from a congressional report on 9/11, which purportedly include evidence that mid-level Saudi Arabian government officials aided the hijackers, could be released as early as today.
Donald Trump was reportedly set to announce Indiana Gov. Mike Pence as his running mate today, but has postponed the event where he was expected to do so. This is a huge complication for the Republicans, because Indiana law forbids candidates from running for two offices at the same time, and Pence would need to drop off the Indiana gubernatorial ballot by noon today for the party to replace him. 
Senate Democrats want "more transparency" when it comes to Iranian nuclear inspections.