A.M. Links: Alton Sterling Shooting, Philando Castile Shooting, James Comey Appears Before Congress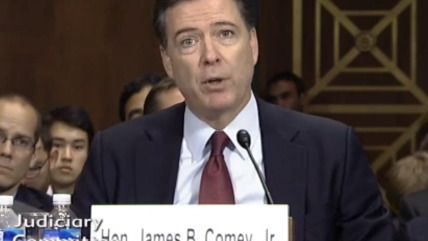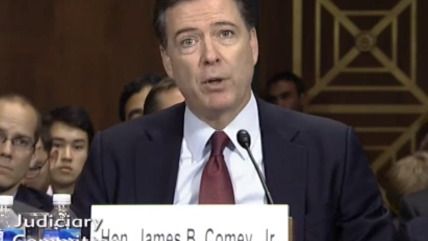 Senate Judiciary Committee

FBI Director James Comey is scheduled to appear before Congress today to explain the FBI's decision not to bring charges against Hillary Clinton.

Gary Johnson: Police shooting of Alton Sterling in Baton Rogue, Louisiana, appears to be a "murder."
"A woman who began streaming video on Facebook immediately after her boyfriend was shot by police in suburban Minneapolis, Minn., says he had been stopped for a broken tail light—and that he was licensed to carry a gun. The killing of Philando Castile, 32, is the second fatal encounter between police and a black man to gain national attention this week."
California poll: Hillary Clinton 50 percent, Donald Trump 26 percent, Gary Johnson 10 percent.
"The nobodies on the Trump and Clinton short lists."
The town of Timmonsville, South Carolina, has banned saggy pants.
Follow us on Facebook and Twitter, and don't forget to sign up for Reason's daily updates for more content.