'Babes of Liberty' Want to Break the Internet, Too
All in the service of encouraging you to vote Libertarian, of course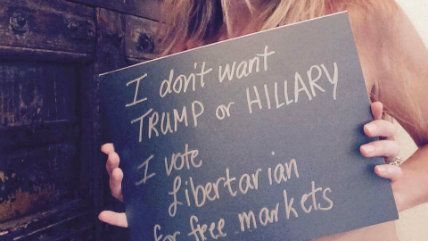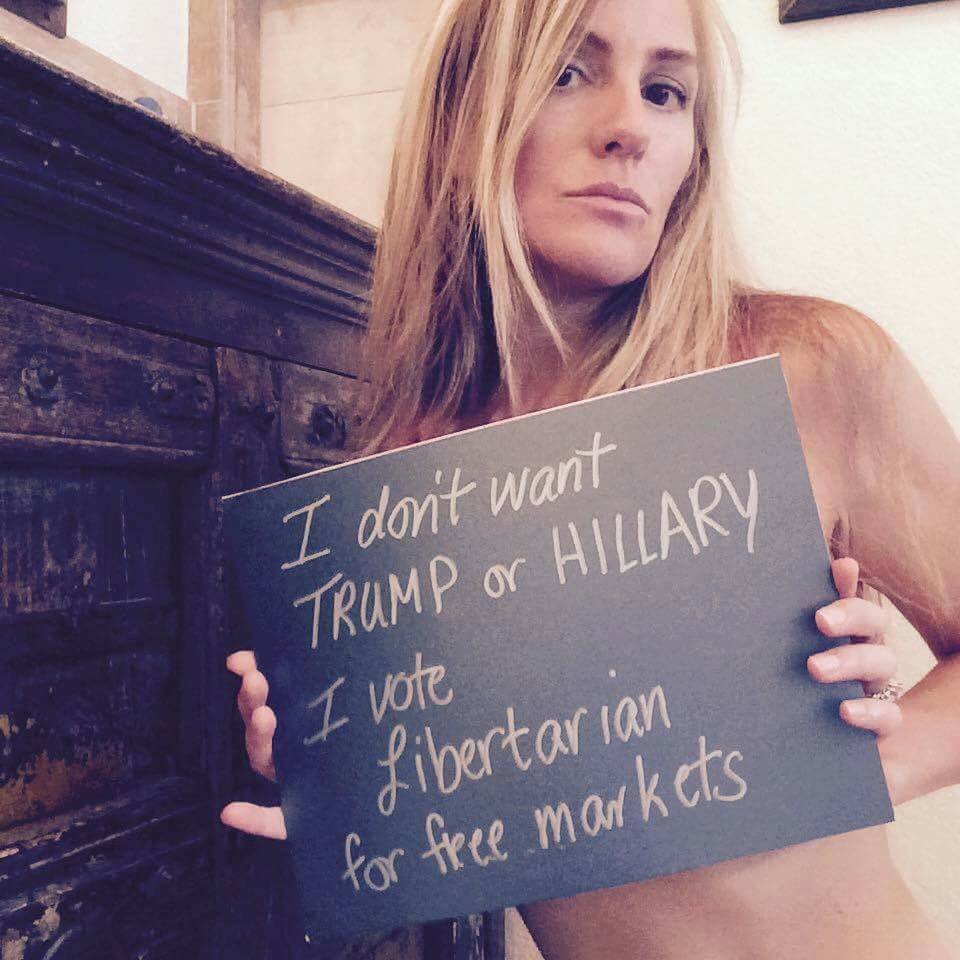 Their message is simple: Vote Libertarian. Inspired by the trending "Trump Girls" who "broke the internet" this week, a bevy of liberty-minded women have been snapping and sharing selfies that support peace, freedom, and the Libertarian Party presidential ticket. These "babes of liberty"—that's the name you can find them under on Twitter and Instagram—join a growing number of Gary Johnson and William Weld supporters across the country. 
As Brian Doherty noted here yesterday, Johnson is polling well for a third-party candidate in many key battleground states. In a three-way match between Johnson, Hillary Clinton, and Donald Trump, Johnson pulled 11 percent. His appeal was strongest among younger voters—22 percent of millennials favored Johnson, just shy of the 24 percent who were Trump supporters—and not dependent on gender or marital status. Eight percent of married female respondents said they would vote for Johnson, and 10 percent of unmarried female respondents said so. Among unmarried white women, Johnson's support was at 13 percent. 
To spread the love for Johnson and other LP candidates, New Yorker Rachel Maisonet this week invited more than 200 women (and a few men) into a private Facebook group for "Lovely Liberty Ladies," urging them to take a photo of themselves promoting libertarianism. By Friday, group members had pitched-in to launch "Babes of Liberty" accounts on social media—the Twitter account has more 1,000 followers already—and were avidly sharing bios, beliefs, and boob shots with one another on Facebook. Both the racks and the resumes were impressive. 
If the goal is to garner #TrumpGirlsBreakTheInternet-level attention, the Babes of Liberty may have a ways to go. But if bringing together a bunch of bold, smart, and passionate libertarian women from around the U.S. was Maisonet's goal, she's already succeeded beautifully. Below, Maisonet and other "lovely liberty ladies" talk to me about why they plan to vote for LP candidates this November.