Disabled Teen Cancer Patient Bloodied by TSA
Hannah Cohen's family is seeking damages for medical expenses and emotional pain.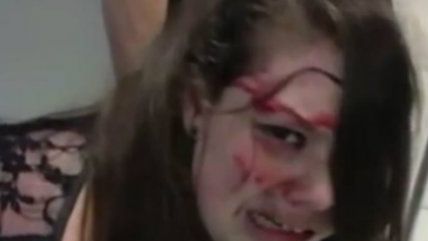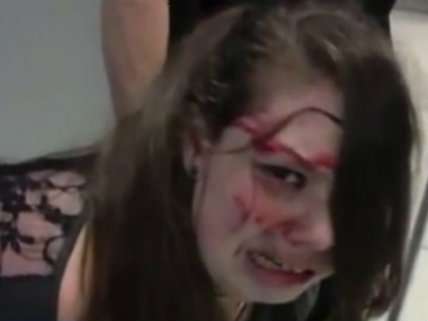 For 17 years, Hannah Cohen and her family have traveled between their home in Chattanooga and Memphis so she could receive treatment for a brain tumor at St. Jude Children's Research Hospital. After completing the end of her treatment on June 30 of last year, then-18-year-old Hannah and her mother, Shirley, made their way through Memphis International Airport to get on a flight home, as they had so many times before.
However, the Cohens did not make it back to Chattanooga that night. Instead, Hannah was locked up in a Shelby County jail, her face bloodied and bruised after a confrontation with Transportation Security Administration (TSA) agents.
Her years of treatment left the teenager partially deaf, blind in one eye, and limited in her abilities to walk and talk. She also, according to her mother, can become easily confused.
When Hannah went through the metal detector at the airport, an alarm went off. Disoriented by the noise, she did not immediately cooperate with TSA agents who asked to conduct further screening.
Shirley Cohen tried to inform the agents about her daughter's disabilities, she told television station WREG, but airport police kept her away. That's when the situation between Hannah and the TSA officials became violent:
"She's trying to get away from them but in the next instant, one of them had her down on the ground and hit her head on the floor. There was blood everywhere," said [Shirley].
Security personnel arrested Hannah (though all charges against her were later dropped), and what should have been a night of celebration with family and friends because a night of terror and confusion in a jail cell.
A year later, the family is suing the airport, its police, and the TSA for damages, including medical expenses and emotional injuries. According to the lawsuit, they are asking for a "reasonable sum not exceeding $100,000 and costs."
The defendants declined to comment, while TSA spokeswoman Sari Koshetz noted in a statement that "passengers can call ahead of time to learn more about the screening process for their particular needs or medical situation."