A.M. Links: Senate Rejects Gun Control Bill, Clinton vs. Trump vs. Johnson, Sanders vs. Superdelegates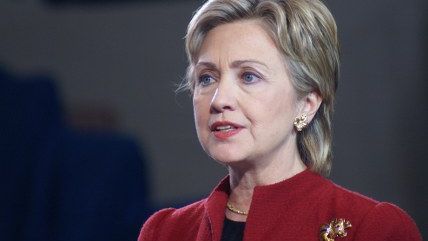 State Department

The Senate has rejected gun control legislation proposed in response to the Orlando shooting.

According to a new poll, Hillary Clinton leads Donald Trump 42 percent to 38 percent. Gary Johnson is polling at 9 percent.
Hundreds of Republican delegates are reportedly planning to "dump Trump" at the GOP convention in Cleveland next month.
Bernie Sanders is building support among Democrats for his anti-superdelegate stance.
"With two days to go until Britain's referendum on EU membership that will shape the future of the European Union and the West, polls and surveys indicated public opinion is so divided that the outcome is too close to call."
Follow us on Facebook and Twitter, and don't forget to sign up for Reason's daily updates for more content.