Spanish Cardinal Faces Criminal Charges for Homily Remarks
Cardinal Antonio Cañizares faces hate speech charges for questioning "gay empire," "radical feminism," and "gender theory" during homily.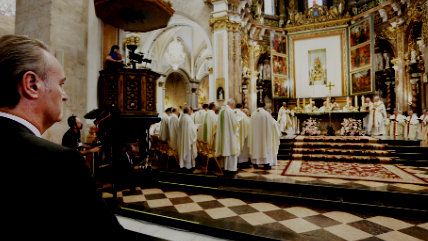 (Presidència Generalitat/Flickr)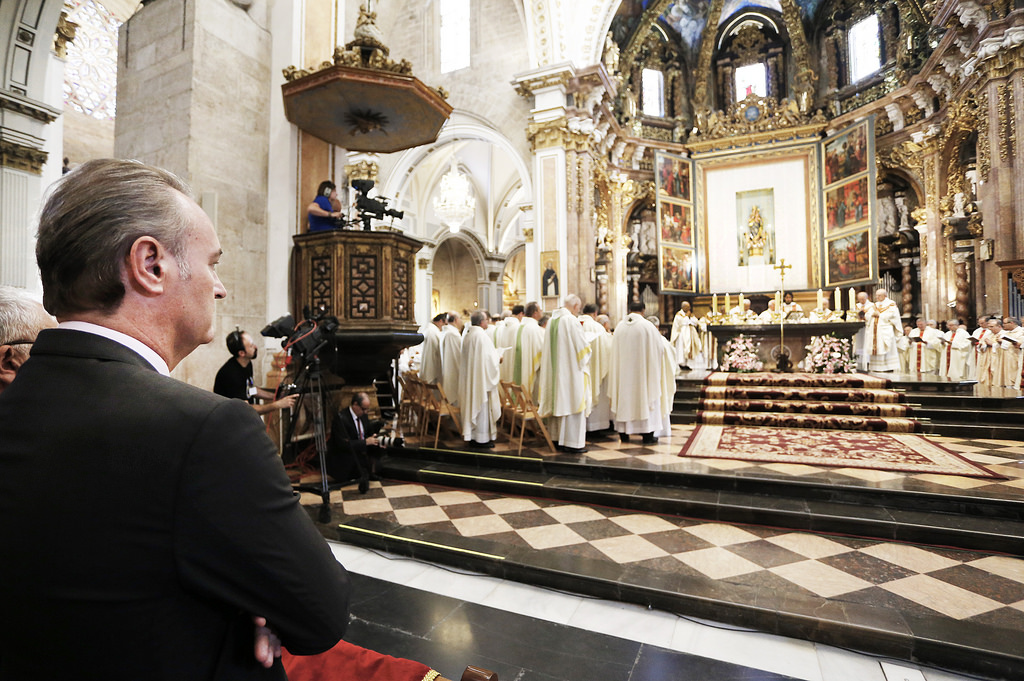 Just in case you need more examples of why laws against "hate speech" are a bad idea, here's a case out of Spain in which a Catholic leader is under investigation for remarks he made during a religious ceremony.
While giving the homily at a Catholic University of Valencia mass, the Archbishop of Valencia, Cardinal Antonio Cañizares, suggested that "the gay empire" and "radical feminism" were undermining traditional family values. "The family is being stalked today, in our culture, by endlessly grave difficulties," he said. "When the family is attacked or is diminished, the most sacred forms of human relationship are perverted."
Note that the 70-year-old Cardinal didn't threaten violence against anyone, nor attempt to incite listeners to violence. He merely expressed his—perhaps unfashionable, but hardly radical or dangerous—opinion that Spain has passed "legislation contrary to the family," and that this stems from "the action of political and social forces," including the "gay empire," the ideas of "radical feminism," and "the most insidious of all, gender theory." 
Yet because hate speech is such a nebulous concept, one rooted in à la mode concepts of civility and shifting perceptions of power, the homily Cañizares gave has earned him an investigation by the Provincial Prosecutor's Office in Valencia. 
The investigation stems from a criminal omplaint filed by Lambda LGBT collective, which called Cañizares' homily "homophobic and sexist," designed to "incite hatred against those who do not enter fit into the archaic models defended by the Catholic hierarchy." That's right: the group is upset about a Catholic official defending "Catholic hierarchy" during a Catholic mass. 
Alas, this effort to dictate the confines of religious rhetoric isn't just a whim of one particularly illiberal activist group; Lambda's complaint was signed by 55 other organizations, including the Spanish Network of Help to Refugees. In a statement, the Network accused Cañizares of being an "ultra conservative" who yearned for the "times when immigrants, gays, lesbians, bisexuals, transsexuals and women were subjected to the dictates of a society governed by the powers of the Catholic church society." Apparently, such sentiment is now potentially criminal in Spain. 
The governor of Valencia condemned Cañizares for "fomenting hatred, while the Monica Oltra, Valencia's vice president and minister for Equality and Inclusive Policies, called the Cardinal a misogynist. If found guilty of the charges against him, Cañizares could face up to three years in prison.