Can a Person Demand the Government Not Acknowledge Traditional Gender at All?
Oregon citizen convinces a judge to change sex to 'nonbinary.'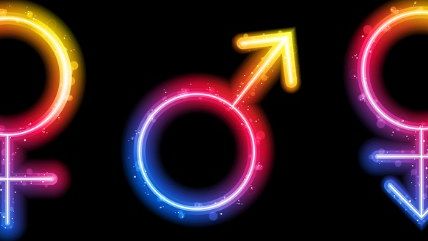 (Augusto Cabral | Dreamstime.com)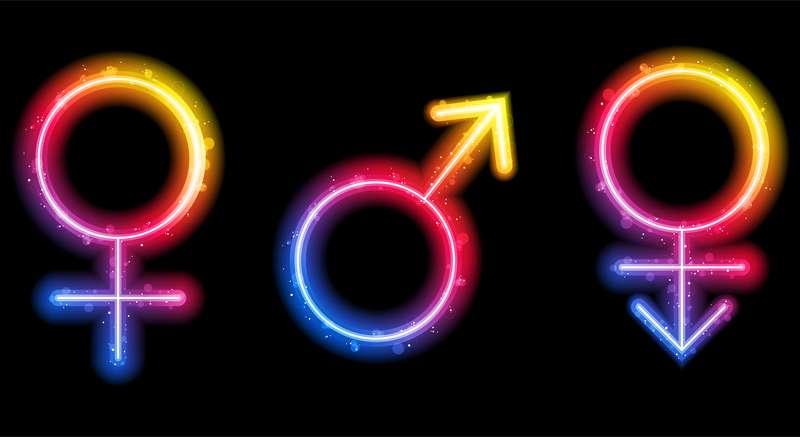 In what appears to be the first ruling of its kind, an Oregon judge has quietly determined that a citizen can legally be identified as neither sex.
The person at the heart of the case, Jamie Shupe, was biologically born as a male and had begun hormone treatments to transition to living life as a woman. But ultimately Shupe decided that Shupe felt to be neither male nor female, and according to The New York Times, got two doctors to attest to this "nonbinary" gender status.
According to the Times, Oregon's official legal recognition of a gender change doesn't specifically require that a person declare themselves to be male or female and is more like getting a name change. But this appears to be the first time that somebody has legally requested to be referred to as neither and has been approved. Jamie will next be attempting to convince Oregon to allow for a "nonbinary" option for drivers licenses.
There are several different ways to look at this case, and we want to separate out expectations people should have when dealing with the government versus how we interact with our culture and private society.
Shupe's request raises the question of how much government should need to care about which gender we are at all. This has long been an area where government legal policy has been dictated by norms and the scientific knowledge of the time, and those have been shifting. The extent that the government should care about a person's sex at all seems to really coincide solely with how the government needs to treat individuals in a way that varies by gender.
For example, what if Shupe were to engage in illegal behavior and get arrested? Where does Shupe fit into a criminal justice system that segregates for the purpose of diminishing the chances (albeit poorly) for sexual predation? Would having "nonbinary" prison cells be the solution? That doesn't seem right, because the whole point of accepting the "nonbinary" concept is that gender means something different for each person. Would it result in nonbinary prisoners being isolated entirely? That would be absolutely terrible for them. Should nonbinary people decide for themselves whether to be placed in male or female prisons?
This is not to dismiss the possibility that this can all be solved, but there are some genuine concerns on how the legal system would deal with somebody who deviates from such an entrenched sorting system. But as a libertarian who believes that control over our own identity is crucial to respecting individual liberty, I support Shupe's right to tell the government Shupe doesn't identify as either sex. We tell the government who we are, not the other way around, so long as we aren't using our identities to commit crimes and frauds against others.
But then we get to private and social considerations and everything gets a little messier. Shupe prefers to be referred to as "they" or "their" as a personal pronoun, and the problem with that is not that Shupe is asking, but rather some are attempting to use the law to force others in the private world to use the pronouns they demand. I have stated previously that I object to turning language into "a field of metaphorical bear traps designed to trigger pain and punishment upon the unwary." In Oregon, a school district settled a legal case where a teacher accused coworkers of anti-transgender harassment. Like Shupe, this teacher preferred non-gendered pronouns, and part of the harassment claim was that others at the school refused to accommodate.
There's a serious problem here with compelled speech. Nonbinary people should feel free to request accommodation from others, but using the law to punish or fine people for not saying the word that you want them to say is inappropriate and unconstitutional compelled speech. This has nothing to do with whether or not transgender people have the right to control their own identity in the eyes of the government. Rather, this is whether they should be able to use the force of government to punish people who hold different views. They should not.