Latest on the Orlando Shooting, Gun Control Spotlighted Again, Supreme Court Rules on Puerto Rico Debt Restructuring: P.M. Links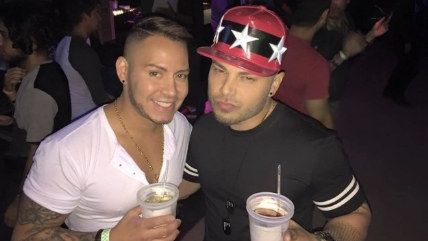 (Nelida Bauza / Via facebook.com)
Nelida Bauza / facebook.com

The latest info on the Orlando shooting: The police have detailed how the attack went down and their responses; more names of victims of the shooting have been released; a former co-worker of shooter Omar Mateen says the guy was a crazy nutjob; and President Barack Obama and the FBI say that, despite Mateen declaring allegiance to the Islamic State during the attack, there's no clear evidence that ISIS actually directed his actions.

Democrats are again going to try to use terrorist watch lists (which are bureaucratically controlled) to try to restrict individual gun rights on the basis of just suspicion rather than actual conviction of crimes, or even charges. Sen. Dianne Feinstein (D-Calif.) seems to think due process is some sort of "loophole," a nice reminder of how awful she is.
Police are trying to figure out the deal with the guy who brought a bunch of weapons and ammo in his vehicle to Los Angeles' weekend gay pride events, but it seems increasingly likely that he was not planning an attack as had been previously reported by police.
The Supreme Court declined to hear a case from a group of American Samoans who want to be granted birthright citizenship for being born in a U.S. territory.
The Supreme Court also ruled, 5-2, that Puerto Rico cannot restructure its debts to public utilities to help ease its financial crisis.
Microsoft bought LinkedIn, the job-related social media site that you joined and still quite aren't sure why, for $26 billion.
Follow us on Facebook and Twitter, and don't forget to sign up for Reason's daily updates for more content.