Dozens Killed in Orlando Shooting, Tusk Warns of End of Western Political Civ if UK Leaves EU, Pittsburgh Wins Stanley Cup: A.M. Links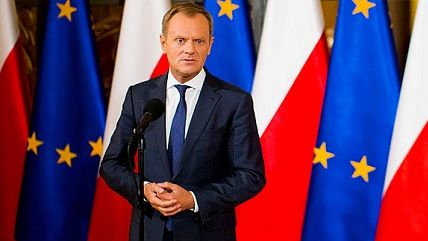 (Office of the Prime Minister of Poland)
Office of the Prime Minister of Poland

About 50 people were killed by a gunman who opened fire in a gay nightclub in Orlando for which ISIS took responsibility. President Obama delivered remark about the massacre, saying it was a "reminder" of how easy it is for Americans to purchase weapons. Donald Trump tweeted that he didn't want congratulations for "being right about radical Islam" but "toughness" and "vigilance," and called on Obama to resign.

The United States will likely not make a decision on U.S. troops in Afghanistan before the NATO summit in Warsaw.
The Iraqi army says it has secured a safe passage for residents of Falluja to flee through.
European Council President Donald Tusk said that if Britain votes to leave the European Union it could spell the end of th EU and Western political civilization.
The musical Hamilton fell one Tony win short of the record of 12.
Pittsburgh won its second Stanley Cup, defeating San Jose.