Obama Will Campaign for Hillary, Shooting at Dallas Airport, Wanna Buy Gawker? P.M. Links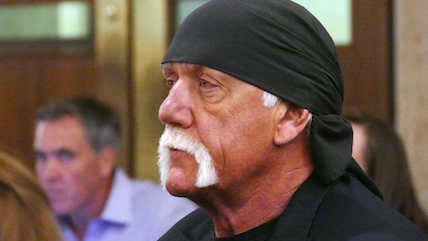 (Scott Keeler/ZUMA Press/Newscom)
Scott Keeler/ZUMA Press/Newscom

Gawker files for bankruptcy. Peter Thiel and Hulk Hogan are off celebrating, somewhere.

Fear drives students to support censorship.
President Obama will campaign for Hillary Clinton.
Occidental College's Title IX settlement: the college didn't really do anything wrong, but has to implement a bunch of new policies anyway.
Police shot a man who was throwing rocks at his wife near baggage claim at the Dallas airport.
Hispanic people are more optimistic about the state of the economy than white people.