Trump Presidency Could Cost United States the World Cup, U.S. Soccer Prez Says
Hysterics hitting eleven.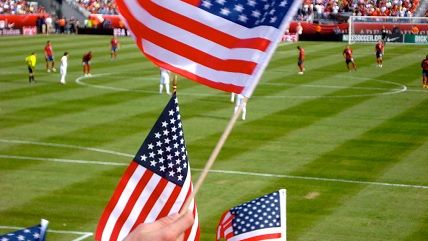 (braveheartsports/flickr)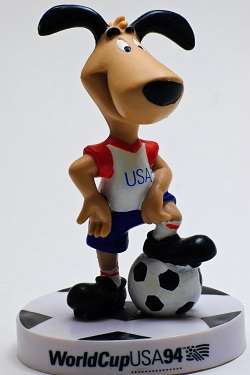 U.S. soccer president Sunil Gulati suggested to reporters it would be more difficult for the United States to host the World Cup if Donald Trump were elected president.
"Having somebody in the White House that gives the country an outward-looking view and a personality that is more easier accepted around the world is positive for the United States and then more specifically for hosting events here and for our general image from a sports perspective, but it's far beyond sports," Gulati said. "A co-hosted World Cup with Mexico would be a little trickier if Secretary Clinton is not in the White House."
The next World Cup will be held in 2018 in Russia, which has invaded a number of its neighbors in recent year, including Georgia and Ukraine, whose president, Vladimir Putin, has been accused of complicity in the murder of journalists, and which has passed an anti-gay "propaganda law," used to prosecute homosexuals under the pretext that they are propagandizing others. In 2022, the World Cup is set to be held in Qatar, which doesn't even bother with such fictions. Homesexual acts themselves are punishable in Qatar by jail time.
Gulati's comments are reminiscent of those of newly elected Philippine president Rodrigo Duterte, to whom death squads have been allegedly connected, who said he wished he could've raped a prison gang rape victim first because he was mayor of the town at the time, who said he'd kill his child for using drugs, and who said some journalists deserved to be killed. When he was compared to Trump, Duterte bristled. He insisted he's not a bigot.
A similar misprioritization seems to be going on here. Trump's got some awful rhetoric but World Cup hosts have histories of actually-existing awful policies. It's similar to the North Carolina boycotts in the wake of its bathroom and LGBT discrimination laws. Many local and state jurisdictions barred their employees from business travel to North Carolina. The mayor of Santa Fe instituted such a boycott, then took an official trip to Qatar. They were paying after all, and he was assured he could bring up human rights issues.
The old saying goes that the world loves Americans but hates their government is relevant here. Partisans in the U.S. may perceive big differences between their preferred candidate and the candidate of the party they don't belong to, but to the victims, for example, of U.S. foreign policy neither the party, race, nor gender of the person responsible for formulating and executing that policy matters.
And as for the World Cup, if anything is going to keep the United States from hosting one in the near future, it's the fact that U.S. law enforcement is the one who broke up the lucrative racket FIFA operated for host selection. And it may not be a loss for the U.S. at all. The 2014 World Cup was estimated to cost the Brazilian government $14 billion.