"This Libertarian Is Too Freakey-Deakey To Be President": Gary Johnson on Full Frontal
Former Daily Show reporter Samantha Bee sits down - and goes rock climbing - with the LP nominee for president.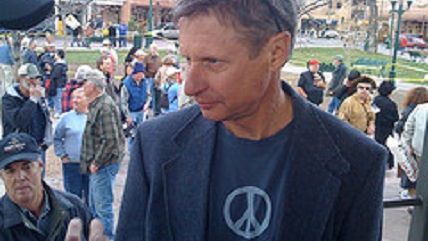 Fun, slightly disturbing interview of Libertarian Party presidential candidate and former two-term New Mexico Gov. Gary Johnson by Samantha Bee of Full Frontal.
Among the magic moments:
Johnson: "I'm for Uber everything."

Bee: "Not looking forward to surge pricing in the middle of a colonscopy."
Like Larry King, Bee says she likes "every other thing" Johnson espouses. As King told Reason a year ago, "I like Gary Johnson a lot, we've had him on a lot. He's a good guy, I agree with half of what he says."