Hillary Clinton Declares Victory, Claims Democratic Party's Nomination
Clinton won New Jersey tonight, and as polls closed in California Clinton was on verge of becoming first woman to lead a major party's presidential ticket.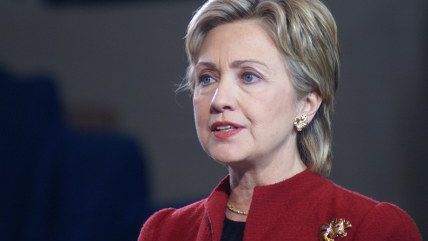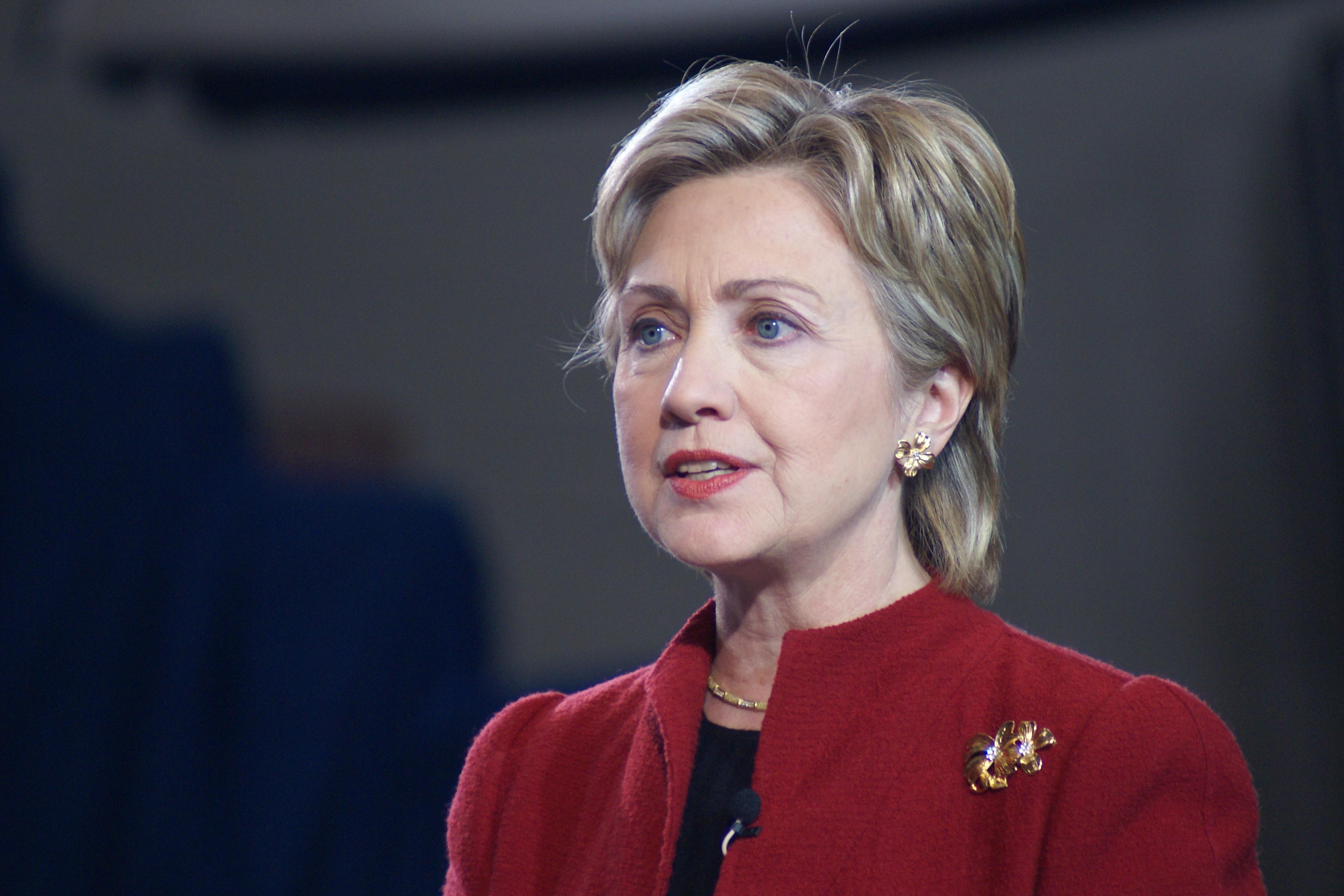 California's polls were still open when Hillary Clinton came on stage in Brooklyn and said to her supporters, "Thanks to you, we have reached a milestone. For the first time in American history a woman will be a major party's nominee for president."
In New Jersey, where Clinton had been polling double-digits ahead of Bernie Sanders, she was declared the winner by CNN with just about 20 percent of the vote in. She was ahead an hour after the polls there closed 58.5 percent to 41.5 percent. New Jersey has 126 delegates to distribute. The AP declared yesterday evening she had reached enough delegates (barely) to hit the 2,383 necessary to lay claim to the nomination. Her campaign declined to acknowledge the threshold this morning, but clearly the New Jersey projection had been planned all along as a backdrop for this announcement.
She accused Donald Trump of wanting to take America backwards, to a time where there was "opportunity and dignity for some, not all." She slammed Trump's verbal excesses, including his recent tear over having a Latino judge overseeing the class action case against Trump University. She congratulated Sanders for running a strong campaign.
California's polls close at 8 p.m. Pacific time, 11 p.m. Eastern. The advance polls for California are very close, so expect updates in the evening. Keep in mind that California's 475 delegates are awarded based on districts, so if Sanders narrowly wins, it might not help him very much in closing the delegate gap between them. UPDATE: With a little more than 30 percent of the California vote counted, Clinton is holding a huge lead, 62 to 37 percent.
Here's how votes in the smaller states today are turning out (this will be updated once states are called):
Montana: With 53 percent of the vote in, Sander is ahead, 48 to 47 percent (21 delegates at stake)
New Mexico: Hillary Clinton projected the winner (34 delegates at stake)
North Dakota: Bernie Sanders projected the winner (18 delegates at stake)
South Dakota: Hillary Clinton projected the winner (20 delegates at stake)
Bernie Sanders has promised to stay in the campaign until the convention, using his popularity among younger voters to influence the party's platform toward democratic socialism. CNN's exit polls over the course of the primaries showed a vast majority of voters under age 29 voted for Sanders (71 percent of them) and a majority (64 percent) of independent voters who cast ballots in Democratic primaries voted for Sanders.
Clinton's latest campaign ad released today leaned heavily on her identity as a woman and the history she would make as the first female president. Elizabeth Nolan Brown wrote earlier today about the historic nature of Clinton's likely nomination and why it's not causing as much of a response as it might have in the past. The video also preceded her speech tonight.
Prior to Clinton's appearance this evening, Donald Trump took to the stage (to "We Are the Champions") to give a rare telepromptered speech. He called for Sanders' voters to come and support Trump (referring to the Democrats' superdelegate system as "rigged"), adding that they have the exact same position in hating international free trade. He gave some very Sandersesque comments, asking "Who runs the country? The special interests or the people?" He blasted the Clintons for taking money from foreign governments to give them favors and suggested that he was going to give a speech next Monday to talk more about the Clintons. He did not mention his public comments about the judge overseeing the Trump University case.
As for Sanders, he's reportedly planning to lay off at least half of his campaign staff.