Obama Wants End of Nukes, Iowa Bans Life Sentences for Teen Killers, About That Study on Cell Phones and Cancer: P.M. Links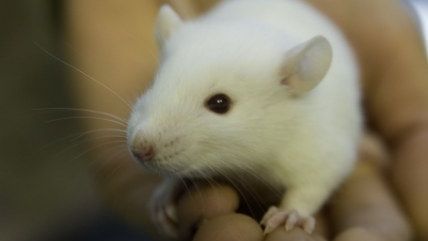 (audrey_sel via Foter.com / CC BY-SA)
Credit: audrey_sel via Foter.com / CC BY-SA

President Barack Obama called for an end to nuclear weapons at the first visit by a sitting U.S. president to Hiroshima.

That study about cell phones causing cancer in lab rats doesn't say what all the panicked headlines are saying. Somebody should do a study to determine whether cherry-picking data causes cancer.
Iowa's Supreme Court has banned sentences of life without parole for juveniles convicted of murder as cruel and unusual punishment under the state's constitution.
Everybody's going to be talking about the Libertarian Party this weekend as the delegates select their presidential nominee in Orlando.
Louisiana's governor has signed into law a bill that adds the targeting of police or emergency personnel to the state's hate crime laws.
North Korean leader Kim Jong Un's aunt has been living a quiet life in the United States since fleeing here in 1998.
Your last-minute Trump: Donald Trump will not debate Bernie Sanders after all.
Follow us on Facebook and Twitter, and don't forget to sign up for Reason's daily updates for more content.