Are People Confused About What the Label 'Transgender' Signifies?
Measuring the number of LGBT Americans is a challenge.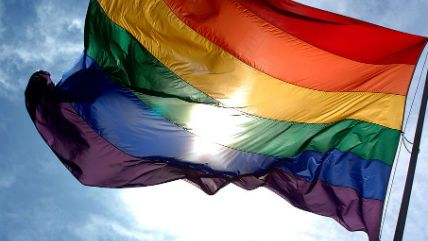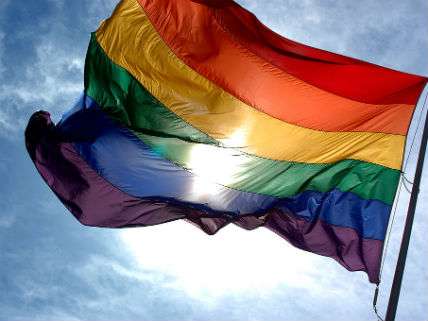 Exactly how many Americans identify as a different gender than the one they were labeled as at birth? In fact, no one knows.
Both government and private-sector researchers have been trying to improve their methods of measuring the number of gay, lesbian, bisexual, and transgender people—not to mention the increasing cadre of mostly young people who identify as something else altogether, like "genderfluid" or "non-binary." But it's tough, in part because the language isn't always established enough to allow pollsters to craft a question that will clearly convey to survey respondents what is being asked.
GfK, a big German market research firm, has been working with its web survey platform, Knowledge Panel, to try to get at the answer, explained Frances M. Barlas a couple of weeks ago at the American Association of Public Opinion Research (AAPOR) annual conference in Austin. What GfK's research team has found is that some people appear not to be clear on what the word transgender even means.
In 2010, the company conducted an online survey in which 1.1 percent of respondents answered that they were trans. That seemed high compared to previous estimates; the leading expert on measuring the GLBT community, UCLA's Gary Gates, for example, guesses that trans people make up more like one-third of a percent of the population.
Indeed, Barlas' colleagues found that when they followed up with the group who initially identified that way, just 30 percent re-confirmed their response. "That's troubling," she said during the panel: Generally, a confirmation rate of even 80 percent suggests a question isn't doing a good job of measuring what it's supposed to.
When the researchers dug further, asking the respondents who initially answered that they were transgender how they would define the term, quite a few of them gave answers that Barlas and her team deemed "incorrect." Some knew, of course, that it signifies that a person's gender identity differs from the sex on their original birth certificate. (That's more or less right.) But a lot of the people who had initially said they were trans replied to the definition question by saying they didn't know what the word meant. Still others conflated it with different concepts.
"A good number of folks thought it meant something along the lines of being straight or attracted to the opposite sex," she said. "Some [said] bi-sexual or intersex. And then kind of a mix of other answers, like 'someone who is content with their sex' or 'darned if I know but I assume it means my ability to work with both genders.'"
It's just another reminder that trans issues aren't just not a top priority for many Americans—in some cases, they're not on the radar at all.