Trump-Clinton in Virtual Tie With Record Unfavorables, Obama Headed to Hiroshima, Volcano Erupts in indonesia: A.M. Links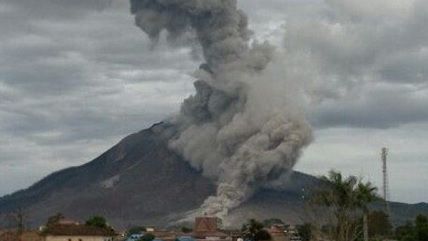 IFRC/flickr

Two new polls out this weekend show Donald Trump and Hillary Clinton in a virtual tie, while Bernie Sanders leads Trump by 15 points in one of the polls. Trump and Clinton also both have unfavorable ratings above 50 percent.

Barack Obama is set to become the first sitting U.S. president to visit Hiroshima. Yesterday he was in Vietnam, which could see the U.S. lift an arms embargo against it.
A U.S. drone strike in Pakistan reportedly killed the leader of the Afghan Taliban.
Iraq has launched its latest military operation to take Fallujah from ISIS.
German chemical firm Bayer has made an offer to buy Monsanto.
The Mount Sinabung volcano in Indonesia erupted, killing at least seven.