Obama Slams Trump, Trump Slams Times, Chairs Thrown at Nevada Dem Convention: A.M. Links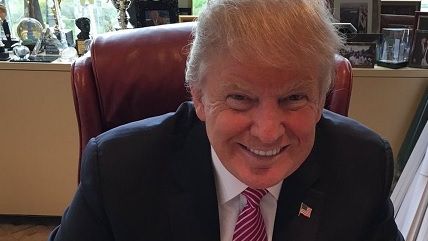 Facebook

President Obama criticized Donald Trump in his commencement speech at Rutgers, although not by name. He said ignorance was "not a virtue." Trump called a long piece by The New York Times on his personal history with women a "lame hit piece."

The Democratic convention in Nevada had to be cut short due to security concerns after participants started throwing chairs* and other objects. Actor Wendell Pierce, a Hillary Clinton supporter, was reportedly arrested after getting into a fight with a Bernie Sanders supporter in Atlanta.
The planning commission in Los Angeles is considering demanding more information from Airbnb that the city could use to crack down on users of the service.
China pushed back against a Pentagon report on its military buildup, saying it had "severely damaged" the relationship between the two countries.
ISIS claimed responsibility for an attack on a gas plant in Baghdad.
A woman in Florida was taken to the hospital with a two-foot shark still attached to her arm.
*Snopes.com declares the claim that Sanders supporters threw chairs false.