Charles Koch and Michael Bloomberg: College Administrators Need a Free Speech Intervention
To save free speech on campus, Congress or the courts must rein in an out-of-control federal agency.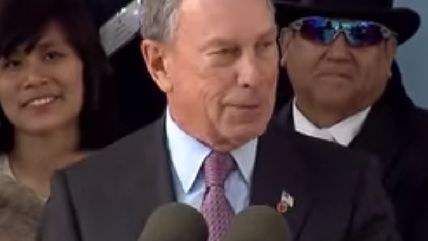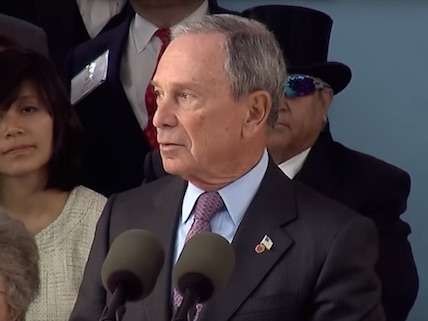 If an increasingly vocal minority of college students is demanding intellectual and emotional coddling in the form of safe spaces, trigger warnings, and censorship of offensive expression, it's the university's job to challenge them. To the extent the higher education bureaucracy serves any purpose at all, it should foster a climate of open inquiry on campus—creating a safe space for unfettered free speech.
But college administrators are not merely failing at this goal—they are actively aiding illiberal activist students who wish to stifle debate.
Businessmen Charles Koch (whose charitable foundation donates to the Reason Foundation, which publishes this website) and Michael Bloomberg (pretty much the opposite) arrive at the crux of the problem in a recent joint op-ed for The Wall Street Journal. Theirs may seem like a strange partnership—they note in the piece that they frequently disagree on policy matters—but when it comes to free speech on campus, they have both noticed the rising tide of illiberalism:
During college commencement season, it is traditional for speakers to offer words of advice to the graduating class. But this year the two of us—who don't see eye to eye on every issue—believe that the most urgent advice we can offer is actually to college presidents, boards, administrators and faculty.

Our advice is this: Stop stifling free speech and coddling intolerance for controversial ideas, which are crucial to a college education—as well as to human happiness and progress.

Across America, college campuses are increasingly sanctioning so-called "safe spaces," "speech codes," "trigger warnings," "microaggressions" and the withdrawal of invitations to controversial speakers. By doing so, colleges are creating a climate of intellectual conformity that discourages open inquiry, debate and true learning. Students and professors who dare challenge this climate, or who accidentally run afoul of it, can face derision, contempt, ostracism—and sometimes even official sanctions.
Read the full thing here.
Of course, college administrators are not exactly siding with easily-offended students of their own volition. Unbeknownst to casual observers of the censorship crisis on campus, the Education Department has actually mounted a herculean effort in the last five years to make the educrats comply with censorious federal mandates. This course of action has empowered the anti-speech students—they quickly learned that subjective allegations of harassment are enough to silence all kinds of expression they don't like. In effect, the Education Department has forced university administrators to tilt the playing field in favor of the safe space crowd.
It's great to see influential people from different sides of the political spectrum coming together to call attention to the spreading sickness of censorship on college campuses. To fix it, Congress or the courts must rein in an out-of-control federal agency.