Feds Gave $2.2 Billion Worth of Military Gear to Local Police Departments Since 2006
Despite calls to end the militarization of police, new report says "2014 and 2015 were peak years" for local PDs acquiring weapons, armored vehicles, and more.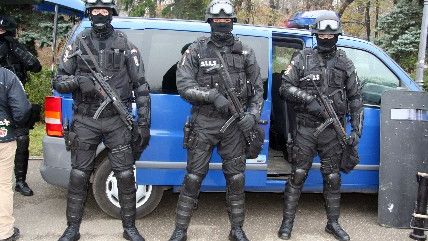 (Artaniss8/Dreamstime.com)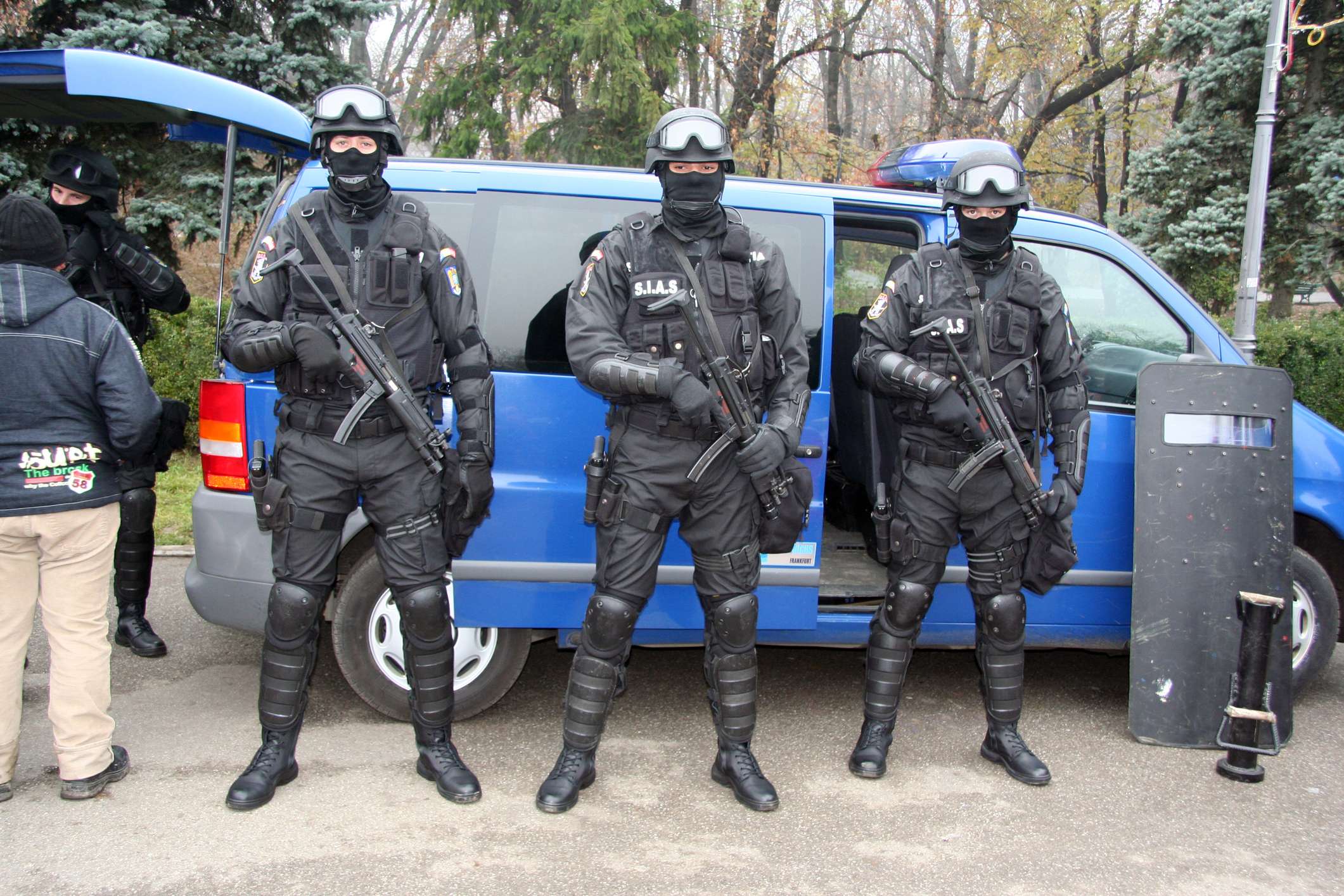 Since 2006, the federal government has supplied local police departments across the U.S. with roughly $2.2 billion in military equipment, including armored vehicles, helicopters, machine guns, and even 5,638 bayonets, according to a newly released report from the pro-government transparency group Open The Books.
Since 1997, surplus military equipment has been transferred to local PDs under the Department of Defense (DoD)'s 1033 Program, but with the increase in military spending post-9/11/01, and the subsequent scaling back of the wars in Afghanistan and Iraq, the U.S. military has far more equipment than it needs, which means police in cities big and small can load up on state-of-the-art war machines, tactical gear, guns, and explosives.
One of the report's authors, Adam Andrzejewski, wrote in an article for Forbes that America's militarized institutions include "park districts, forest preserves, hometown police departments, junior colleges, universities, county sheriffs, natural resource and public safety departments, state police." The report is based on data compiled from Freedom of Information Act (FOIA) requests from IllinoisLeaks.com.
Andrzejewski summarized some of the 1.5 million items transferred by the Pentagon to local agencies:
7,091 trucks ($400.9 million); 625 mine-resistant vehicles (421.1 million); 471 helicopters ($158.3 million); 56 airplanes ($271.5 million); and 329 armored trucks and cars ($21.3 million)
83,122 M16/M14 rifles (5.56mm and 7.62mm) ($31.2 million); 8,198 pistols (.38 and .45 caliber) ($491,769); and 1,385 riot 12-gauge shotguns ($137,265)
18,299 night-vision sights, sniper scopes, binoculars, goggles, infrared and image magnifiers ($98.5 million); 5,518 infrared, articulated, panoramic and laser telescopes ($5.5 million)
866 mine detecting sets, marking kits, and probes ($3.3 million); 57 grenade launchers ($41,040)
5,638 bayonets ($307,769) and 36 swords and scabbards.
Virginia, Arizona, Tennessee, California, and Texas all received more than $100 million in military gear between 2006-2015, but all of them were dwarfed by Florida, which alone received over $300 million in surplus Pentagon equipment. Other highlights of the report include the Washington, D.C. Metro Police's acquisition of 500 M16/M14 rifles and over 134 pounds of explosives, including C4 and TNT.
Despite President Obama ordering a review of the 1033 Program after public outcry over the heavy-handed manner in which Ferguson police treated protesters in 2014, and calls from politicians like Sen. Rand Paul (R-Ky.) to end the militarization of police, Andrzejewski writes "federal data shows that 2014 and 2015 were peak years" for local law enforcement agencies receiving military gear.
You can read more Reason coverage on the DoD's 1033 Program here.